I can believe that Monkey turns five in under a month! Planning is in full flow for his party which will have a Superhero theme. To say he's looking forward to it is an understatement! All I can see at the moment is a to do list, which I am hoping to tackle this week. As we are also hoping to get away for a night just before hand so I need to be super organised. Last month I decided to start writing a monthly update of the things we have been getting up to which you can read in my Monkey 4 years & 10 months post.
Things he has loved this month: Our trip to France, mainly the waterslide and splash pad . I think we went to the pool everyday and he was so happy to be in the water. The fact that we had amazing weather really helped. Each day he would get a little more daring, jumping in the slightly deeper part or going on a faster slide. His favourite game was to have a race on who could get down the slide the fastest. Realising after about the second go that he would never win due to the difference in weight he quickly adapted the game so that the winner was the slowest person. You've got to give him credit he's nothing if not tenacious!
While away he also became fascinated by sea glass, after we found a number of pieces on the first trip to the beach. Every time we went near the sea he was off trying to find more. Following on from last months update when we couldn't find sea glass we improvised by finding gems instead. It kept him busy for hours.
He's been enjoying his after school football lessons as well as gym and swimming. We haven't intentionally focused on sports with him but it seems that he has a natural affinity towards them. Which is just as well as I never did!
He has requested to take part in the country dancing at the school fete. Which came as a bit of a surprise for both of us but he's really excited about it.
Things he's has disliked this month: Having to do as he's told normally elects a response of your not listening to me and a paddy. He definitely knows his own mind and has the opinion his way is the right way!!
Apparently he has also decided he doesn't like pasta anymore. This is a new revelation and made eating out on holiday a little tricky. Many of the restaurants only had one or two dishes on their kids menu since it was out of season, one of those was always a pasta dish!
Achievements at school: Just before the half term break Monkey got three word houses in a week. Knowing all twelve words that his teacher tested him on. This means we have now moved into spelling some of the words as well. He's been practising by writing them on the patio windows with special glass pencils.
We have a class assembly coming up and Monkey has a speaking part. It's one line but he's quite nervous about it so we have been practising at home.
'Drinking milk from coconuts, safe beneath the stars, five little pirate all say….'
Habits and Behaviours: We recently went to a friends Birthday party and Monkey wanted to wear his Superman outfit. Yet it wasn't a superhero party and as suspected none of the other children were dressed up. However he still wanted to wear it, there was no crisis of confidence he had made his decision and that was that.
Bedtime is still hard for us at the moment as he needs us to stay with him until he falls asleep. It's a habit which started when we had Kipper, Hubby would sit with him so he didn't feel left out. He gets very emotional if we try to do anything else.
He still feels less loved than Kipper which is heart breaking. I'm going to try and do don't EI work with him to see if we can process it through. I am also making sure we face loads of cuddles and I'm planning on booking in some Monkey only days over the Summer holidays as these have helped massively in the past.
New Experiences: Monkey has never been on the Euro tunnel before – in fact neither have I! At least not with the car, so that was a new experience for us all! He thought it was really fantastic that the train went under the sea and had to go for a little walk along the side of the car.
Monkey also went pond dipping and he found tadpoles for the first time! A real source of excitement, needless to say he wanted them to come home with us. Now Kipper is a little more robust we are letting them go down the slide together and it is becoming a regular thing. Kipper finds it brilliant and it gives Monkey a sense of being a proper big brother. Monkey is really starting to interact with Kipper and trying to play with him more.
Things I don't want to forget: Our little photo shoot on the beach while we were away. Having fun searching for sea glass and just how amazing he was when we travelled for twelve hours. He didn't protest once. The fact that he's become addicted to hang man and is actually very good at it…something to do with his competitive streak. It also gives us something to do when we are waiting for food that doesn't include playing a game on a mobile phone!
Looking forward to … Monkeys superhero party and celebrating his fifth Birthday.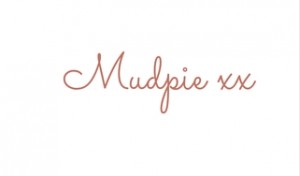 If you've liked this post please follow me on my social media channels:
Mudpie Fridays: Twitter | Instagram | Facebook | Pinterest | LinkedIn