Water Confidence with Swinfin: Going on holiday to Eurocamp in France over half term I knew we would be spending a good amount of the time in the pool or at the beach. Monkey has been taking swimming lessons now since he was tiny and is almost there. He's been working on his breathing but struggles with the stamina needed to get across the pool. He's also not very good concentrating on staying a float and breathing at the same time. I really hoped our holiday would give him the opportunity to practice more. I also had a secret weapon… a new SwinFin.
SwimFin is the ultimate swimming aid. As soon as Monkey saw me unpack it he wanted to get his hands on it, running around the mobile home pretending to be a shark! So it definitely lived up to its fun claims out of the water, the question is did it help him with this swimming? He definitely was more confident jumping into the pool and attempting to swim. I think it also encouraged him to swim more while we were away as it made it easier for him. He knew if he went into the deeper water he was able to tread water if he couldn't get the whole way across the pool. Not that he was ever unsupervised, we were with him the whole time.
This in itself meant to swam more. I think the buoyancy also gave him the added help he needed when it came to his stamina although ultimately he needs more practice. The SwimFin has helped Monkey in the water this holiday and has given him the ability to swim from one side of the pool to the other without our assistance, or stopping half way to catch his breath.
Things we really like:
Its so easy to put on and take off, with a little practice Monkey can do it all by himself. It attaches to his body by two large velcro straps which are very secure. It also means that it is fully adjustable for the perfect fit.
It definitely lives up to its claims of being strong, durable and virtually indestructible. Kipper got hold of it a few times as he's teething at the moment but didn't even manage to leave a dent
Monkey views it as a toy, which means he's happy to wear it so it doesn't feel as if its a swim aid at all 'its cool' were the words he used to describe it
It also gives him a lot more confidence in the pool, and encourages him to swim more.
SwinFin also helps to hold his body in the right position, as Monkey had a tendency not to swim on top of the water. Whereas the SwinFin pulls up his core and so he's in a better swimming position.
As it fits on his back it means his arms are free to practice his front crawl.
Theres actually nothing I don't like about the SwimFin. It is designed to progress with your child. When kiddies are at the beginner stage the SwimFin is more submerges which will give them more uplift and support. As their confidence and ability grows their body position will improve and SwimFin will raise out of the water as less support is required. Monkey is here between the intermediate and advanced level. As he's not quote in a total horizontal position all of the time. When he is then the SwimFin is almost completely out of the water. As its streamlined it will not impede movement through the water. Once he's mastered front crawl his lessons will move onto back stroke.
I was surprised to learn that SwimFin can also be used to help with back stroke. Monkey did enjoy bobbing around with it on his back moving from being on his back to being on his front easily. In summary Monkey is close to the independent swimming stage and the SwimFin definitely helped with encouraging him to practice more on holiday and get across from one side of the pool to another without out our support. It will be one of our holiday essentials going forward.
SwimFin retails at £22.99 and is available in seven colours – orange, black, red, grey, blue, pink and a brand new marble effect.  Swimfin have very kindly given me one of their brand new marble effect Swinfins for a giveaway. If you would like a chance to win then please enter using the Gleam application below and note the T&Cs below:
Competition is open to residents of the UK aged 18
There is no cash alternative offered
The winner will be drawn at random and receive a marbled Swimfin
The competition will close on 15th July 2017 at 11.59pm, the winner will be notified through Twitter
The Winner will be asked to provide an email address and full postal address
I have some other giveaways running at the moment so please check them out in the Blog Giveaways Page above. Good Luck!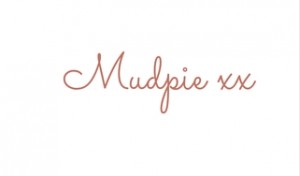 If you've liked this post please follow me on my social media channels:
Mudpie Fridays: Twitter | Instagram | Facebook | Pinterest | LinkedIn
This is a collaborative post we were given a Swimfin for the purpose of this review, all words and opinions are my own.