Athens Patio Heater from Rattan Direct: I have always hankered after a patio heater. We love eating outside as a family and Monkey will quite often request dinner in the garden. However despite the fact that we have had thirty degrees over the last couple of days normally the weather in the UK is just not good enough to do it on a regular basis. So when Rattan Direct got in contact and asked if we would like to review something from their wide range of garden and conservatory furniture I opted for the Athens Patio Heater in Silver. Hoping that it may go some way to solving this problem.
I was so excited when it came that I almost forgot to capture Hubby putting it together. I was totally amazed by how easily it did go together and how quickly. We had friends coming round that evening for a Murder Mystery Party and I was already panicked that we did not have enough time to do everything. Especially as Hubby does not have the finest track record in DIY and flat packed furniture. Even with my nagging for video and photos at opportune moments it took one person under twenty minutes to put together. I have made a little vlog about it here:
I suspect if I wasn't asking for photos and video constantly it would probably have taken even less. And of course we had a foreman directing everything and looking on to make sure it was all going to plan:
The Athens Patio Heater from Rattan Direct definitely helped us to enjoy our party that evening and eat our meal outside. We have also been using it with the boys too. The heat it throws off is great and I am happy that the flame is high enough up that it doesn't pose a risk to the boys. Themesh surrounding  the glass tubes is secure enough to stop any little hands and fingers from touching it, although Monkey knows he must leave it alone when it's on. I really like the modern style of the heater, with the flame dancing up the inner glass tubes for a stunning visual effect. Delivery was quick and efficient and the website easy to use. Theres really nothing not to love about the Athens Patio Heater. I am really looking forward to using it throughout the Summer to make the most of the lighter evenings… cards anyone?
The Athens Patio Heather from Rattan Direct retails at £598, although at the time of writing this post there is currently a 50% sale on. Features of the heater include:
Stainless steel anti rust frame
Glass tube for safety
Reliable electronic ignition lighter
Fuel: butane gas
5-10m2 heating area
Anti-tilt switch
Automatic safety shut-off device
Dimensions: height 227cm (7ft3)
More information can be found on the Rattan Direct website.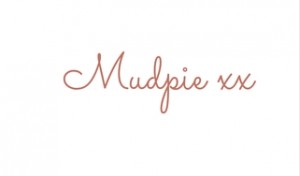 If you've liked this post please follow me on my social media channels:
Mudpie Fridays: Twitter | Instagram | Facebook | Pinterest | LinkedIn
We were given a Athens Patio Heater  for the purpose of this review all words and opinions are my own.