Going on a Bear Hunt with Ready Brek: I am excited to announce a brand new partnership between one of our favourite books ever – Walker Books' Going on a Bear Hunt and super smooth kids' porridge Ready Brek. If you are regular readers of Mudpie Fridays you will know that Monkey is slightly obsessed with this book, having had a Going on a Bear Hunt Birthday Party for his third Birthday. We have also made a Small Play World and Story Sack around the popular children's book. The two bear-loving brands will come together to serve up a nutritious helping of outdoor fun in a bid to help parents and kids adopt a healthy, balanced lifestyle.
This is a great partnership as both brands really are committed to helping parents keep their children active and healthy. The new boxes of Ready Brek now have some beautiful Going on the Bear Hunt art work on them. On the back there is a guide which suggests how you can go on your own bear hunt swishy swashing through grass and splash – sploshing through puddles. There are also three different recipes to collect collect; Bear Hunt Banana Muffins, Protein-packed Bear Hunt Bites and Bear Hunt Blueberry and Apple Flapjacks. All are nutritionally balanced, energy boosting snacks designed to keep little people going through their adventures and bear hunting.
Monkey has never tried Ready Brek before, I am not sure why. As I specifically try to stay away from certain types of cereals – the ones that are red across the board and high in sugar! Yet I was amazed to find a chocolate flavoured breakfast with predominately green in the traffic light rating. Ready Brek original is green across the board!
Ready Brek is made from finely milled wholegrain oats and flour, vitamins and minerals, with no added salt or sugar. Packed with Calcium for healthy bones and teeth, Vitamin D for a healthy immune system, Protein for healthy muscles and oats for healthy digestion, along with Iron, Vitamin B1, B6 and B12, Ready Brek delivers a super smooth and nutritious start to the day.
Monkey has become obsessed with chocolate based cereals since being allowed them as a treat on holiday. So I was pleased to find out that you can now get chocolate Ready Brek. The fact that it only takes 90 seconds in the microwave is a real bonus. I really like that it comes in handy little pouches which allows you to easily measure the milk. Which also means there is no additional washing up! Yay!
While I was waiting for Monkey's to be ready I set about preparing the toppings. Since it was the weekend he had a real treat with banana and then I gave him the choice of honey or extra chocolate chips. Of course he opted for Chocolate chips. As I said this is only because it is a weekend. The good thing about Ready Brek is that you can add pretty much any toping you want including all types of fruits, nuts and seeds. I would have added strawberries from the garden if they hadn't already been eaten when my back was turned.
To help parents aid their children to become engaged with the story and get active, there have been two new books released. They are truly beautiful. The illustrations are amazing and completely in keeping with the original story. I fell in love with them straight away as did Monkey.
The first book is the We're Going on a Bear Hunt – My Explorer's Journal  which has an RRP of £8.99. A wonderfully interactive journal for young explorer's to record, create and experience the natural world. This companion title to We're Going on a Bear Hunt: An Adventure Field Guide is the perfect place for young nature enthusiasts to record their outdoor experiences; the animals and plants seen, weather conditions, cloud formations and much, much more. With abundant space to write, draw and preserve leaves and flowers, as well as simple art and nature-inspired projects to complete, this book invites readers to explore their world, be inspired by nature and create a keepsake journal of their outdoor adventures.
The second book is We're Going on a Bear Hunt – My Adventure Field Guide with an RRP of £6.99. An inspiring and fun field guide to the natural world, featuring artwork from the animated special of We're Going on a Bear Hunt. Inspired by and featuring artwork from the animated special, this field guide to the natural world is informational and fun. Young naturalists will discover a wealth of facts about plants and animals, bugs and birds, clouds, the night sky, the weather, and so much more. City and country kids alike will find much to discover, from urban streets to the remotest forest. The book features facts galore, but also recipes, science projects, and tips for how kids can help protect the environment. Whether skipping Swishy-swashing through the grass, or squelch-squelching through the mud, there's something here for everyone.
Monkey was taken with both books straight away flicking through and finding the life cycle of a frog he excitedly remarked how he knew all about it. After going pond dipping and finding tadpoles for the first time a few weeks ago.
We have been making the most of the books and getting out exploring more than ever, especially as the weather has been so lovely this weekend. I know we will get so much use out of them over the coming Summer holidays.
To celebrate the partnership and to help spread the word I have two packets of Ready Brek, a Going on a Bear Hunt Explorers Guide and Field Guide to giveaway. If you would like a chance to win then please enter using the Gleam application below and note the T&Cs below:
Ready Brek & Going on a Bear Hunt Activity Book Giveaway

Competition is open to residents of the UK aged 18
There is no cash alternative offered
The winner will be drawn at random and receive two boxes of Ready Brek and the two Going on a Bear Hunt books mentioned in this blog post
The competition will close on 20th July 2017 at 11.59pm, the winner will be notified through Twitter
The Winner will be asked to provide an email address and full postal address
I have some other giveaways running at the moment so please check them out in the Blog Giveaways Page above. Good Luck!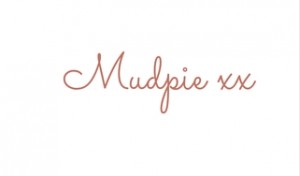 If you've liked this post please follow me on my social media channels:
Mudpie Fridays: Twitter | Instagram | Facebook | Pinterest | LinkedIn
 We were given samples for the purpose of this post and I received compensation for my time.