'You are the bows from which your children as living arrows are sent forth"
Kahlil Gibran
The Summer holidays are now less than a month away, which means Monkey has almost finished his first year at school. Its crazy to think that this time last year we were preparing for him to leave nursery and join the big boys and girls. I think he's both excited and terrified by the prospect of moving up to Year One. His current teacher is pregnant and timed it impeccably so it makes the move to a new teacher easier. Saying that I know he will miss the free flow nature as classes become more structured.
I know he missed our Fridays together too, he has been commenting a lot recently about how its not fair that Kipper and I get a day together. Unfortunately there is very little I can do about it, and no amount of 'we did this when you were his age' makes it any better. So on Saturday morning we went to Fishers Farm, we use to visit frequently in the last year before school and he loves it. Especially gem fishing… Since the weather has been glorious Monkey opted to play in the splash pad first. Kipper looked on enviously not particularly content with the raisins I was giving him to try and keep him entertained.
Since Hubby is off at the moment we decided to spend some time with Kipper on Friday at Polesdon Lacey which is a National Trust property I discovered while I was on maternity leave. He's trying desperately to walk and it was nice to sit on a rug and watch him try. There maybe a certain lack of encouragement on our part purely because we spend so much time funning from place to place with Monkey. The perils of a second born! Kipper had a great time, eating daises, wobbling all over the place and finding a stick which he wouldn't let go. I love his squishy rolls, it won't be long until he's up on his feet permentately and then he will loose them…. Sob
We spent Fathers Day at my in-laws living on the South coast we purposefully stayed at theirs to avoid the mad rush to the beach because of the heat. Instead the boys had fun playing in the paddling pool. Again epic fail on my part of getting a photo of both of them looking at the cameral…. Theres always next weekend!
Have a good week everyone xx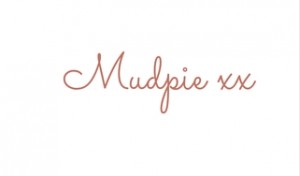 If you've liked this post please follow me on my social media channels:
Mudpie Fridays: Twitter | Instagram | Facebook | Pinterest | LinkedIn
Linking up to #LivingArrows