'You are the bows from which your children as living arrows are sent forth"
Kahlil Gibran
Last weekend was full of excitement, not only did Monkey have an inset day so we had an 'extra' adventure but we also threw a Superhero Party for his fifth Birthday. Needless to say we ended up running from one thing to the next but there was  lots of photo opportunities to be had. Which means I really struggled to keep it to three. Each week I try to pick one each of the boys and then one of them together, and this week it includes me! It was also my Birthday and despite starting to feel my years I wanted to try and capture us all together. Of course we needed someone to take the photo so that gave Hubby the option to opt out. Im not sure I will ever manage a me and my project.
It took several attempts to get one of us all looking at the camera, Kipper wanted to get down and toddle around and the usual bribery of 20p wasn't working. But we managed it.
Kippers photo this week is also from when we visited Montisfont. We went to see the roses for my Birthday treat. They are at their best for such a short period of time as they do not dead head, I missed them last year so was very happy to make them this time. In the walled garden there is some lawn which is perfect for Kipper to practice his toddling. He loves walking and I think his face says it all:
This year we hired a hall for Monkey's birthday rather than holding it at home I just didn't feel that I could manage the best part of thirty children all five plus at home. I also opted for an entertainer. Monkey had such a great time, he just loves being the centre of attention. He decided several weeks ago that he wanted to be Flash, which is not an outfit you can buy in many of the high street retailers. Thankfully I found one on Amazon although it took three weeks to deliver, so I am glad for once I was organised. He was so happy to be the only one at the party, a special day for a very special little boy. I just can't get over the fact that we have now been parents for five years!
Have a good week everyone xx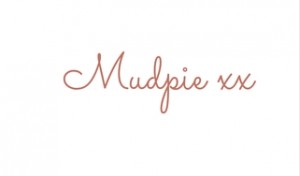 If you've liked this post please follow me on my social media channels:
Mudpie Fridays: Twitter | Instagram | Facebook | Pinterest | LinkedIn
Linking up to #LivingArrows