Since becoming a mother of two my washing has literally exploded. I am not sure how because it doesn't feel like its just doubled it feels like its tripled. I think the machine is literally on everyday, although this time of year its not too bad because it can be hung out on the line… most of the time.
We have used Persil for as long as I can remember, I think its because my mum always did. I trust the brand so I was interested to hear about new Persil Powergems launching this Summer. The claim is that the new gem format means that Persil Powergems are able to provide tripe action power to stain removal, care and long lasting freshness in a small concentrated dose. The magical gems contain 100% active ingredients and disperse in the drum throughout the entire wash, providing Persil's ultimate washing experience.
So what did I think?
First of all I like the small size of the container our utility cupboard is not very big so I prefer smaller packets of things where possible
As soon as you open the pot you are hit by the fresh smell, it has the smell of clean thats the only way I can describe it….
The large green cap goes in the machine and has two lines on it, you need 32g for a standard load and 50g for a larger load (8kg).
As well as the green cap there is a white lid which has an easy to use twist and lock closure system.
It definitely lives up to the claim that its easy to use, quick pour and straight into the drum
The Powergems just dissolve in the wash
The result – well I love the smell when I open the door, even leaving the washing in the machine overnight all I could smell was the Persil Powergems clean smell!
I purposefully tired it on a light wash first and was super impressed with how the clothes came out, the whites felt a little whiter, the collars and cuffs a little cleaner and fabric a little softer
So back to Persil Powergems claims:
Stain Removal – they contain to and half times more cleaning agents for oils and grease based stains and eight times more fabric shielding molecules to ensure the ultimate all round performance to your clothes – TICK, I could not find a stain on a single item of clothing
Care – They do not use ingredients which leave residue on fabrics, meaning they stay as good as new for longer – TICK, the clothes did not feel starchy which I have noticed with other detergents
Freshness – Persil Powergems uses fragrance release technology, meaning they remain on the fabric for longer. TICK – most definitely I can not wait to use it one our sheets to keep that just washed smell for longer.
We are Persil fans anyway, but I will definitely be buying these going forward. Especially since Kipper has an interesting way of eating pizza:
Persil Powergems come in Bio and Non Bio varieties and three sizes, 12 washes RRP £5.00, 19 washes RRP £8.00 and 30 washes RRP £11.00. You will be able to find them in your local supermarket.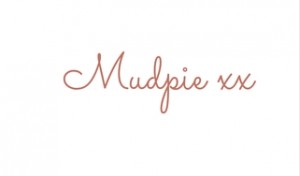 If you've liked this post please follow me on my social media channels:
Mudpie Fridays: YouTube | Twitter | Instagram | Facebook | Pinterest | LinkedIn
This is a collaborative post.