'You are the bows from which your children as living arrows are sent forth"
Kahlil Gibran
When I was thinking about this weeks post I did think to myself what did we do last weekend and did I get a picture of the boys together? I wasn't expecting to find the one of them together in the park. I had completely forgot about our little trip. Monkey had requested that we attend a specific park which we don't go to very often. Its near Tesco and we did use to go a lot during my maternity leave after we had done some food shopping. If he had been good we would get a treat and sit on the bench and eat it before he played on the zip line. Its a particularly good zip line and just the right height for him to do it alone. It obviously holds fond memories for him. We timed our trip with nap time which meant Kipper slept for most of our visit. When he woke up at the end they went on the swing together. Although it doesn't look like it Kipper loved the swing:
I have picked two of Kipper this week from our trip to Hampton Court. He's started wanting to eat the raisins out of the box himself, which normally means we loose half of them, but he's a determined little thing. The flower show was busy but we managed to find some shade to eat under:
The second is this one of Hubby throwing him in the air on the same day. Its not a great photo as it was taken into the light, so its had to have some work down on it. When I started you couldn't see Kippers face at all, I was surprised to discover that he had his eyes shut. He loves this game giggling away.
The one of Monkey is from a review we did for Young Driver, he really enjoyed the driving lesson and has talked about it lots since. I did wonder if it maybe a one off thing, but I am guessing that by his reaction we maybe buying more in the coming months!
Have a good week everyone xx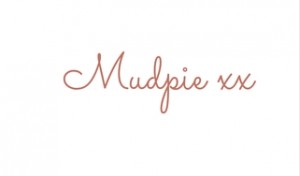 If you've liked this post please follow me on my social media channels:
Mudpie Fridays: YouTube | Twitter | Instagram | Facebook | Pinterest | LinkedIn
Linking up to #LivingArrows