I can not quite believe that I am now a mother of a five year old. I have no idea how it happened, it still feels like yesterday Monkey was so tiny sleeping in his Moses basket in our room. Nowhere near filling the sleeping bags which are now too small for Kipper too. I am not sure why but five feels like a really big milestone, five years of being parents. Five years of friendship with the ladies I met on my NCT class, five years of not knowing whether we have got this parenting lark right or not. Five years of trying to second guess every tantrum, strop and crying session. Five years of putting someone else's needs before yours without begrudging any of it. Five years of being broke but probably the happiest and living the fullest life possible. For Monkey's Birthday we held a Superhero Birthday Party and had a couple of day trips out thanks to an unexpected inset day.
Things he has loved this month: One of those day trips was to Legoland which he loved. He's just the right age and height for most of the rides. Because we went n a Friday it was reasonably quiet which also meant we could go on some things a couple of times. Although he was a little disappointed to find out that he's too little for the water rides. Instead he had to put up with the submarine ride, which actually he secretly loved and we ended up with a photo of us all.
He also enjoyed spending some of his pocket money in the shop, I am trying to give him more free reign on spending his money. Not that he actually gets pocket money yet, but since they have been learning about it at school I think its important he starts to understand its value more. He wanted to buy us all ice creams not realising that perhaps his £10 note wouldn't be enough.
We have also managed to squeeze in a morning to Fishers Farm this month which is by far his favourite local attraction. He was very excited when he realised that the gem fishing was open. I wrote about this obsession in my last months update.
Things he's has disliked this month: Bedtime is still a struggle he has got into the habit of not wanting to fall asleep alone. Yet some nights it can take him over forty minutes to drop off. He gets very emotional if you suggest you leave him for a little bit. I am sure it is linked to the fact that this is the time he gets alone with a parent without Kipper and so he wants it to last as long as possible. Its all work in progress but I do hope that things will improve soon.
He still is refusing to eat school dinners on a Friday due to the fishcakes. Which is a little odd as he likes fish and will happily eat it at home. But at school he makes himself sick which then means that he gets sent home. To stop this happening he has been taking in a lunchbox, but I was hoping that this would be temporary I am now not sure if it will be. Since he loves having his own lunch and not having to queue up.
Achievements at school: The school runs a mini marathon before sports day to raise money. The kids need to mod twenty six laps of a course which has been set up. Monkey managed to do all of them, he just kept going unlike some of the other children who decided to just sit down half way through. I was very proud that he finished.
One Saturday we had Monkey's Summer Fete, he ha volunteered to do country dancing. We were both surprised by this, as personally I always tried to avoid country dancing wherever possible. But he was very excited by it. So we waited around the area that had been sectioned off with hay bales. Each year group was lead out and did their little dance. He did really well and looked like he was enjoying himself holding the hand of his little partner. At the end they say down and I could see him scanning the crowd looking for us, we didn't get his attention till right to the end. Watching him looking for us, he suddenly looked very grown up. All the puppy fat has now gone even looking back on the photos from the beginning of school I can see a he difference.
They also had a school assembly which Monkey had a speaking part in. He did very well not speaking too fast and projecting his voice well. There is one song which they all sung about a jellyfish which they all liked as the volume suddenly went up int he hall.
Habits and Behaviours: I am sure its normal development but Monkey appears to be starting to understand mortality. Ours and his own. Its been the cause of several bad dreams and discussions at bedtime, which ultimately end up in tears poor thing. I am not sure if something specifically has caused this or thats just where he is on his development now. We will have to continue to manage it as best we can.
As part of trying to get him to settle Monkey has started to read to himself. It all came about because he refused to read his school book when he came home. We said he could not read it but it would mean that we would not read to him that evening. I think he probably thought we would either forget about it or let it go. Anyway when bedtime came round he got a bit of a shock because we didn't. After a mini tantrum he decided to read to himself, one of his own books. It was a reasonably simple one but he did it, all by himself. I stood outside the door listening and laughing to myself. He's done it several times since so this could be a new element of the bedtime routine.
New Experiences: He's not had anything really this month which isn't school related. Although he has asked to try tennis in the Autumn term so I have put his name down. He's also wanting to join a 'proper' football team as well as his practice at school. I have a feeling our eldest may end up being very sporting.  This has started to come out in the Birthday questionnaire he completed for turning five.
Things I don't want to forget:
Im a jelly fish, but Im not made of jelly and Im not a fish
Looking forward to … the Summer holidays, it won't be long and although I am working for most of it we have some day trips planned and a holiday to organise.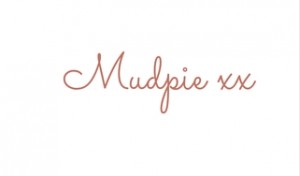 If you've liked this post please follow me on my social media channels:
Mudpie Fridays: Twitter | Instagram | Facebook | Pinterest | LinkedIn