Summer Holiday Packing List for a Baby for a week: Its that time of year again when my mind starts whirling and I am running off lists trying to put together everything we need to pack for our holiday away. Only this year I have been a little clever and wrote down a list when we went to Eurocamp for Kipper.
I always tend to over pack a little but with Kippers allergies I find its better to have too much than too little. Also I like to think about the baby boy clothes that I pack as holidays are such a good opportunity to get some pictures. For example you may want to pack linen trousers and a little shirt to have photos on the beach. There maybe a couple of favourite boys polo shirts which you would like to photograph or attach memories too. Also having two boys I try to buy something thats matching in some way shape of form, that maybe a shirt of Monkey and a corresponding romper for Kipper. Or it could literally be the same tee in different sizes.
So with this in mind I thought I would share this is everything I packed when we went away for a week for a baby up to 12 months.
Clothing
Things for the beach and Pool:
Toiletries:
Other:
*You may also want to consider some baby food or snacks depending on where your baby is with weaning. Kipper will now eat pretty much all the same food as other than some diary substitutes. Which means I only really pack snacks for travelling.
Is there anything I have missed? Essentials that you always take away with you? Please feel free to let me know in the comments below.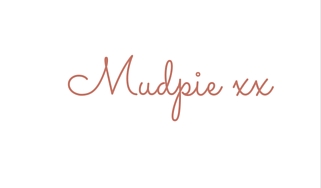 If you've liked this post please follow me on my social media channels:
Mudpie Fridays: Twitter | Instagram | Facebook | Pinterest | LinkedIn
This is a collaborative post