One of my favourite posts each week is my Living Arrows post where I share pictures of the boys and a little bit about our weekend. I no longer keep a written diary. I use to write a journal every evening but now I am writing here. Keen to try and stay true to the reason I started writing I have decided to join in with Ordinary Moments, a weekly post designed to record just that the Ordinary Moments which would otherwise go unnoticed. But I feel are the most important and ones that perhaps if not written down will be taken for granted and not appreciated as they should be.
For my first week I am writing about the weekend away that Hubby and I had last week. It was a Christmas present from my in laws and they had the boys for the weekend. We opted to visit Stratford Upon Avon, but went with no plan. Other than wandering, window shopping and relaxing, which ultimately meant time in a pub in the afternoon. We could have visited the sights but I find our weekends are full of entertaining the boys with days out, which I love. But sometimes its just nice to sit.
Having two nights away we picked our meals out carefully being able to eat out two nights in a row without the boys is a real luxury. Don't get me wrong I love eating out with the boys and I know all too quickly there will be a time when they will be too old to want to eat with their parents. But it was nice not to have to remind the eldest to sit nicely or pick up the beaker thats just been thrown on the floor for the umpteenth time in the last half an hour. We also didn't need to worry about allergies and opted for a Thai the first night.
Of course our conversation was all about the kids. But also about our future its likely over the next year or so we will look to move. Its a big decision on how we go about doing that. Its tough making the right choices and its not something we can discuss on a day to day basis. By the time the children are in bed and dinner is cooked we are both shattered. It was good to reaffirm we are on the same page, sometimes when you don't talk about the big stuff it can make you wonder if you both still have the same outlook. We have been together 14 years in the Autumn and over the years peoples perceptions change. It was good for the soul to reconnect.
The Saturday we still woke early and decided to head out for a coffee. Something we use to do all the time, there was no swimming lessons to rush to or play dates to worry about. We nosed in the shops. We wandered around the streets and took in the old buildings, had a stroll down the river and when it rained we headed inside. Although we spent most of the afternoon in a pub garden. That evening we went for a tapas and sat by the river in the late evening sun.
I tried to stay off social media and away from the blog as much as possible. On the Sunday we ate breakfast out and walked off the hangover around an Aboretumn before heading back for cuddles. We haven't had a weekend away just us for over eighteen months and I had forgotten how important it was. Traditionally its something we have tried to do every six months or so, but accommodating one child with family is a lot easier than two. Especially as Kipper is just about to arrive at that 'stage'. We hope the maybe in twelve months time we may get away again for a few days, but until then it was good to have time alone, to remind ourselves that we do get on and why we ended up together in the first place.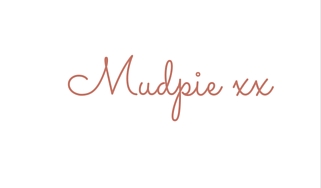 If you've liked this post please follow me on my social media channels:
Mudpie Fridays: Twitter | Instagram | Facebook | Pinterest | LinkedIn
Linking up with Ordinary Moments