'You are the bows from which your children as living arrows are sent forth"
Kahlil Gibran
So this week I am cheating a little bit!! Because Hubby and I were away last weekend without the children, I am a little low of photos from the week. So I am going to share some more photos from week 29, when we went to Mayfield Lavender Field. This doesn't have my favourite photo of Kipper or Monkey in the lavender fields as they will be coming in other posts shortly but these are close seconds.
When we visited last year I managed to get Monkey to hold Kipper, who was only about eight weeks old and we got an okay photo. This year I was hoping to do a better job of it. But alas that wasn't the case! I have seemed to to have lost the ability to get them to both look at the camera at the same time! At least this year it was dry enough for me not to have to put a plastic back rug down. Kipper was far to interested in the bee's to sit still, so although they are not looking at the camera. They were engaging in this photo, Kipper was pointing at the bees and Monkey was trying to explain to him that they would hurt if he grabbed them. Monkey was a little panicked that Kipper was going to end up getting stung, but unlike last year he wasn't nervous himself. Instead he insisted on getting as close a possible to watch them collecting the pollen through his Kidnoculars.
In fact I really struggled to get any photos of him at all without the binoculars in them. I should have taken the photos of him before hand. I do love this one though. At the moment he seems to have an endless supply of energy always running off. Ever since his sports day where he won two of the three races he took part in, he's determined to be as fast a possible. I wonder if we have a little athlete on our hands.
There was a fair few photos of Kipper toddling around in the lavender, many included the back of his babygrow or the top of his head. What you can't see is Monkey who is out of shot making Kipper laugh and then Kipper decided he would try and join his older brother by throwing himself at the lavender. Luckily I managed to catch him just in time before he ended up landing well and truly in the middle. I love his excitement…
Have you visited the lavender fields yet this year? Have a good week everyone x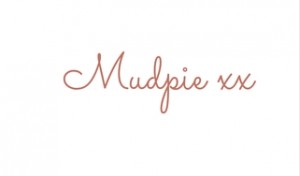 If you've liked this post please follow me on my social media channels:
Mudpie Fridays: YouTube | Twitter | Instagram | Facebook | Pinterest | LinkedIn
Linking up to #LivingArrows