When was the last time you stopped and asked yourself what makes you happy? To be honest I live on a rollercoaster running from one thing to the next, from work to the kids, from the kids to writing here. I hardly ever have any time to sit and think. This will probably come across a little strange, but its confession time. When I am in the car I don't have the radio on, because it is the one time I am alone (normally) and have some space to consider things. Ever since Butterkist got in contact and shared their research in to what makes us Brits happy. I have been doing a little self analysis over what makes me happy and more importantly what makes us happy as a family.
Before I get into my realisation and commitment let me share with you some of the findings. The average Brit feels true happiness 432 time a year, with the majority of Brits 60% claim to be happy with their lives. The poll of 1,500 UK adults by Butterkist found the average adult feels genuine happiness up to eight times in a typical week, rating themselves as a seven out of ten when it comes to overall happiness.
Butterkist very kindly sent us a happiness kit as unsurprisingly doing things with your partner and family rated very highly on the happiness list compiled by the research. This was the realisation that I came to, we as a unit are happiest when we are spending time together. However with a demanding job (which I do love but not as much as my boys) and a fledging new business I can get stupidly distracted and sometime loose the the togetherness. So I have made a pact to make sure we spend more time together. Although we already try to go away once a month I forget about the little things like watching a film together, playing a board game, making sure there is enough time to read to the kids each night and Sunday mornings in bed. Getting distracted by the next deadline, or the next thing on the to do list isn't good enough, and if I am not careful I will miss out on all the ordinary things that make us happy.
These results are very telling overall we Brits are fairly happy with life. However, our happiness really peaks when we are spending quality time with those we love.

Andy Cope Happiness Expert
So with this in mind the other night Hubby, Monkey and I sat down and played his favourite board game. Kipper who is just coming up fifteen months is far too young to partake in such a game, which I have a sneaky suspicion made it all the more special for Monkey.
Before we started I got Monkey into his PJs as he's not normally allowed to stay up late but it is the only time we could do it without baby interruptions. He prepped the snacks and I got some drinks together, he loved the idea of having a treat before bedtime. I think his face said it all.
The game went down really well especially when Monkey won – which he usually does. So much so that we are thinking of making this a regular Friday Night Games night. A chance to spend some time together and a chance to unwind before the weekend – which is always filled with adventures. (Not that these don't make me happy too). It also stops me jumping straight on the laptop after dinner to get a few bits done to scheduled.
I have never thought that I needed to unplug. But actually the game of Monopoly did make me think about doing just that. Over last weekend I took this one step further. Monkey and I went camping to a family festival. I had planned to stay on social media while we were away. But instead I took a break for the whole weekend and I can't say that I missed it. Instead I enjoyed spending time with these two and a good friend of mine. Look at these two they got up to plenty of mischief!
Its no surprise that number 24 on the Britons Top Happy Places list is a festival or gig with friends.
So my commitment, its difficult when my business now revolves around social media and the internet but I need to unplug more. To make sure I keep my happy places and keep the important people in my life happy too. Thank you Butterkist for helping me realise this.
Whats your happy place? I would love to hear in the comments.
This is a collaborative post.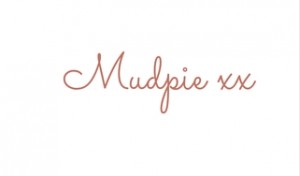 If you've liked this post please follow me on my social media channels:
Mudpie Fridays: Twitter | Instagram | Facebook | Pinterest |LinkedIn