'You are the bows from which your children as living arrows are sent forth"
Kahlil Gibran
I can't believe it's that time of week again when I write my #LivingArrows post. Although I love this weekly tradition it makes it even more obvious how quickly the time is racing by. Last weekend it was just me and monkey as we finally adventured on our first camping trip together. Not only was it his first camping trip it was mine in about eight years. We were braving it alone as Hubby had decided to stay at home with Kipper – as he doesn't camp.
This wasn't just any first camping trip it was also our first family festival.Not brave enough to face it 100% alone  we went with a couple of friends and safe to say that it was a great success. Although the boys did bicker a bit and it gave me an insight as to what may came in the future! Kipper already tries to steal Monkey's toys all the time eek! It's been hard to pick a photo this week because we took so many while we were away. Although I did settle on this one:
We had queued up for quite a while to get some face painting done monkey decided he wanted Spider-Man. But he didn't want any old Spider-Man he wanted a blue one. The lady that was doing it let him choose which blue face paint he wanted. I thought he would opt for your classic royal blue. But  he decided that he wanted a frozen blue Spider-Man instead as it caught the light when tested on his hand. I think this is partly because I just had a glitter eye done and he wanted to match on sparkle front…
The photo wasn't taken on the bumper cars and he's just had the biggest blue candy floss I had ever seen. It was cola flavour and needless to say it ended up all round his face, he wouldn't let me clean it off until the after we had gone on the ride. So it's probably not the cleanest photo of us all weekend. It is perhaps the one that capture the festival the most as it's got bumper cars, face paint and something sweet and sticky. Whats not to love!
Getting away together just me and him worked wonders for his sensitivity. He still feels left out and he doesn't get enough attention from either of us since Kipper's arrival. I think the time we had together alone really helped and I will definitely be looking at doing something similar next year. The question is finding family festival that's a little bit more local….
Have a good week everyone x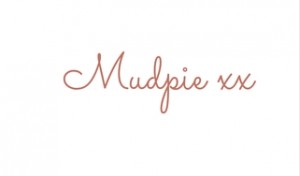 If you've liked this post please follow me on my social media channels:
Mudpie Fridays: YouTube | Twitter | Instagram | Facebook | Pinterest | LinkedIn
Linking up to #LivingArrows