Festival season is in full swing! Its something I did a lot when I was younger and have wanted to take Monkey to a family festival for some time. A couple of weeks ago we were lucky enough to go camping at The Big Family Festival. Working out what to pack and all the camping essentials we needed lead to various lists and frantic ticking off of those lists! But one thing I was sure we needed was a decent pair of wellies and a good waterproof for both of us. I wasn't wrong either, typical of good old British Summertime meant that we spent a fair amount of the weekend avoiding the rain.
Thankfully we had Monkey's Festival Bundle from
Muddy Puddles
with us. This comprises of a Puddle Pac-a-Mac, which is  super waterproof, durable and lightweight. It also packs into its own pocket, with a handy carabiner clip to attach to a bag, belt loop or buggy. Plus a  pair of stylish and durable Puddlestomper wellies.
So how did we get on? Well Monkey got a lot of compliments around his matching jacket and boot combo. The Puddle Pac-a-Mac lived up to its name. Its super light weight which is deal when the weather can not make up its mind. All the seams are tapered and sealed which means it also kept out the wind. I liked the reflective logos on the front and back for extra visibility and they helped when we had the enviable middle of the night trek o the loos. Although our festival wasn't too muddy its good that it is fully machine washable. Monkey loved the design as it included his favourite colour – blue. Practically the design is good for either boys and girls. I ordered a size 5-6 years, I would say that it is true to size. If anything I was surprised that it dint swamp him as much as I thought it would. Yet it fitted perfectly over his super chunky fleece, I particularly liked the slightly longer back. The Pac-a-Mac is priced at £24 and available in sizes 18-24 months all the way up to 11-12 years. The larger sizes representing better value for money.
The Puddle Pac-a-Mac matches the Puddlestomper Wellies perfectly. Being at a festival he lived in his wellies, he said they were very comfortable. This could be in part because of the soft padded insoles. Although we managed to get away without too much mud, I know other festivals haven't been so lucky this year. The soles of these boots are cleated to make them as grippy as possible. The reflective strip all down the back also came in really handy. I didn't realise that is what the grey strip was for until we started to loose the light on the first night. Priced at £20 sizes go from size 6 infants to size 4 – which means I could buy a pair for myself! Next time I need some new wellies I may just do that as they have a yellow boot with navy raindrops which I love in the same range.
Muddy Puddles are running a Wild Child Campaign and asked Monkey to answer the following questions:
1. What is your best thing to do in the rain?
Stay out there in the rain and stand there getting soaked. Playing with tag with Kipper.
2. What is the grossest thing you have seen on out on adventures?
When we went for a walk down the footpath and saw the fox that was dead. But it was so dead only its fur was left. I thought it was a cat at first.
3. What does winter make you think of?
Ice and snow. One day I would like to build a snowman
4. Do you have a hideout? If so where is it – would you tell us?
I do, its under my bed in my den. I hide all my treasure there
5. What is your favourite colour and what does it make you think of in nature?
Blue and it makes me think go ice
6. What makes you feel brave?
When I am in the dark and when I am high as I don't really like being high
Muddy Puddles also sent Kipper a Puddle Pac-an-all-in-one to match. Despite not coming to the festival the weather as it is meant we have had lots of use from it. Benefiting from all the same excellent features as the Puddle Pac-a-mac including the handy carabiner clip once packed back into its own integral bag. Its been extremely useful when out and about. Kipper is large on the body and short in the leg which makes buying a garment such as this a bit of a challenge but this one had plenty of room. Although it was a bit long in the leg because they are elasticated it didn't cause too much of a problem. As they can be easily tucked into the top of wellies,  but failing that there are adjustable elastic straps which can fit under feet. The Puddle Pac-an-all-in-one is priced at £28 and is available in sizes 0-6 months up to 2-3 years. I can see us getting loads of use out of it.
Muddy Puddles have very kindly given one of my readers the chance to win their own Puddle Pac-an-all-in-one in their choice of pattern and size – subject to availability. To enter please note the T&Cs and use the gleam application below.
Muddy Puddles Puddle Pac-an-all-in-one RRP £28

Competition is open to residents of UK aged 18 or over
There is no cash alternative offered
The winner will be drawn at random and will receive a Puddle Pac-an-all-in-one in their choice of pattern and size – subject to availability
The competition will close on 7th of September at 11.59pm, the winner will be notified through Twitter
The Winner will be asked to provide an email address and full postal address
I have some other giveaways running at the moment so please check them out in the Blog Giveaways Page above. Good Luck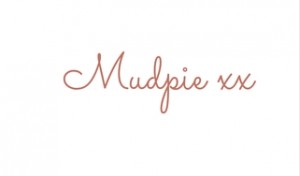 If you've liked this post please follow me on my social media channels:
Mudpie Fridays: Twitter | Instagram | Facebook | Pinterest | LinkedIn
We were given the clothes mentioned in the post for the purpose of this review, all words and opinions are my own.