If you follow me on Instagram then you would have seen a gorgeous photo of Kipper appear in my feed a couple of weeks ago. Now I am not an expert photographer in any way so this is just a lucky shot from my perspective. The camera was set on Auto but it just worked. Ever since I have been thinking about getting made into a photo to hang on the wall so that I can look at it every day. I take so many photos for the blog and for personal enjoyment, but not many of them ever make it to being printed out.
So when I was contacted by Hello Canvas to see if I would like to review their products I jumped at the chance as it gave me the perfect excuse to get this photo off my Instagram feed and onto my wall.
They have a wide range of options, including canvas prints, framed prints, prints on wood and HD Metal. We have a number of acrylic pictures in our house. However they are heavy and bulky and although I love the pictures given the choice I am not sure it was the best medium to choose. They are quite difficult to hang because of the weight and prone to chipping and damage. Yet I like their simplicity so with this in mind I opted to order one of their HD metal prints. On the website it describes them as:
HD metal is the most beautiful thing we have ever seen. HD Metal consists of a thin aluminum plate with a special coating on top. We then use a u­nique technique to apply your photo or image onto it. The result is phe­no­me­nal!! Razor-sharp, ultra strong with a never seen before photo qua­li­ty. The material we use is scratch-resistant and waterproof so it is per­fect for outdoor use. The high-gloss version is the successor of acrylic prints however it is lighter, stronger, cheaper and has vibrant colours! The matt version is the successor for dibond, alu­mi­ni­um and forex prints. HD Metal co­mes with a free hanging system and spacer for the wall which gives it more depth. HD Metal was created for galleries and top photographers but is now also available for you!
The website is very simple and easy to use, there are a good selection of different sizes in both square and rectangles. Price wise they range from £19 to £239. I opted for a 16 x 20 inches for £79. It arrived packaged in a large cardboard sleeve with a fragile sticker on the front. The way it was constructed meant that the cardboard held the picture secure.
I was amazed how light the box was and when I removed it how light the picture it was. Its difficult to explain just how shiny and sharp the picture was. Hello Canvas had taken my photo and made it even more lovely, I had not edited the picture in anyway during the process yet the colours looked more vibrant. I can only think this is because of the printing process and the quality of the materials used.
There was not messing around with hanging either as the hanger slid along the inside of the frame on the back of the picture.
Having now seen the finished article I and having hung it in pride of place in our hallway. I wouldn't question using Hello Canvas again for a HD Metal picture. I hope to print some other photos soon with them and make a wall display of different shapes and sizes
What photo would you print given the chance?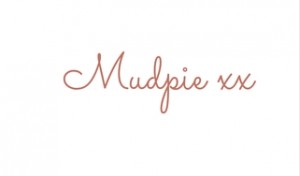 If you've liked this post please follow me on my social media channels:
Mudpie Fridays: Twitter | Instagram | Facebook | Pinterest | LinkedIn
This is a collaborative post I was given a voucher to spend on the Help canvas website to allow me to review their website and  products.