Learning to Tell the Time: For the last month or so I have been trying to tech Monkey how to tell the time, I would be lying if I said it was a simple task. He is slowly starting to get the hang of it and I am confident by the time he goes back to school he will be able to understand, on the hour as well as half and quarters. Part of the reason I want to do this is because in year one he will be spending less time in a 'free flow' environment. His lessons will become more structured which I know he will struggle with on a number of levels. The main being that a lot of his close friends are in the same year group but in different classes. He looks forward to free flow because it allows him to play with them. But this will be reserved for just playtimes in September. Being able to read a clock will at least allow him to work out when he will get a chance to see them. Don't get me wrong he does have plenty of friends in his class as well, but I thought this may help.
With this in mind we have been trying out a few techniques:
We've hung a special wall clock in his bedroom to get him use to looking at a clock, which has minutes as well as hours on it. Whenever we are in his room together I will encourage him to tell me the time.
Learning to count in fives has been an important part – although he doesn't totally understand how these relate to the clock at the moment (despite the above point). But its definitely helping him to understand.
A good teacher friend of mine – Pondering Parenthood suggested – Talking about the short hand of the clock being for hours and the long hand for minutes. Start by talking about what o'clock looks like, and practice telling o'clock times until that's secure. Then move onto half past. Once your child is confident with o'clock and half past, move on to quarter past and quarter to. Try to make sure that at each stage, you're using all the different relevant vocabulary; e.g. half past seven, seven thirty; then quarter past seven, seven fifteen, fifteen minutes past seven etc. and don't move onto the next until those are secure.
She also said that you should not move onto digital time until analogue is cemented.
I have been reading stories which include a clock such as – Our day with Topsy & Tim,
Identify at what time of day certain things happen, such as when we leave the house to go to school, dinner time and bed time. Monkey knows that bedtime is 7pm although he very rarely goes to sleep at this time now!
I write out a schedule of when things happen in the day next to a clock face – when he has breakfast, lunch, playtime etc I try and use visual cues for this.
We have also downloaded some blank clock faces which we draw the hands onto for different times.
I have found a game which Monkey also really enjoys – Orchard Toys Tell the Time
Laura suggests having clocks in every room so that they get use to seeing them, the numbers and the hands.
It has also helped Monkey having a wrist watch. One with nice easy to see clear numbers. Ice-Watches very kindly sent Monkey (and myself) a watch to help.
Monkey opted for a royal blue
Ice Ola Kids Rocket
watch with bright yellow numbers. Its perfect for him as its lightweight, durable made from soft silicone and waterproof. The contrasting yellow numbers really stand out so it is easy for him to read. He loves wearing it and has often fallen asleep wearing it.
You can see in this photo how proud he is of it, he normally wears it to school. Thankfully because it is a tough watch and comes with a two year warranty, I don't need to worry about it. Its also available in eight different colours which you can see on their
website
ranging from whites, to bright pinks, lilacs and blues. Its well priced at £46. Ice-Watches have very kindly given my readers a chance to win one for themselves in their choice of colour, subject to availability. All you need to do is note the T&Cs and enter via the Gleam application below:
Ice Ola Kids Watch RRP £46
Competition is open to residents of UK aged 18 or over
There is no cash alternative offered
The winner will be drawn at random and will receive an Ice Ola Kids Watch in your choice of colour – subject to availability
The competition will close on 8th of September at 11.59pm, the winner will be notified through Twitter
The Winner will be asked to provide an email address and full postal address
So that I wouldn't feel left out Ice-Watches also sent me a
City Tanner Taupe Rose Gold
watch. I have a bit of a thing at the moment for Rose Gold. I also wanted something that was smart enough for work, but I haven't worn a watch for several years. So at the same time I wanted something that wouldn't get in the way. As I am now so use to not wearing one. It couldn't be bulky. The City Tanner is so light that I often forget I am wearing it. I haven't found one outfit yet that it doesn't go with and despite wearing it every day now for a month it looks as good as new. I am so pleased with it. Its available in a range of natural colour options and costs £95. Which for a watch as versatile as this one is great value.
I have some other giveaways running at the moment so please check them out in the Blog Giveaways Page above. Good Luck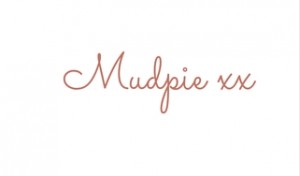 If you've liked this post please follow me on my social media channels:
Mudpie Fridays: Twitter | Instagram | Facebook | Pinterest | LinkedIn
We were given the watches mentioned in the post for the purpose of this review, all words and opinions are my own.