We have just booked a holiday!! And I can't wait especially as we are heading to Italy which has got to be one of our favourite destinations. Hubby and I had our honeymoon there coming up eight years ago and we even drove down to lake Como when Monkey was fifteen months old as I couldn't face flying at the time! With two young children and the temperatures pretty high in Southern Europe a the moment I need to make sure they stay hydrated. Of course thats easier said than done with the little ones. But its so important as the implications can be serious.
If you are travelling this Summer like use then Dr Henderson has put some tips together on behalf of Dioralyte:
BE SUN SAFE
Although the UK isn't really known for its tropical climes, in the summer months the mercury can hit highs of 23°. If you're holidaying in the likes of Greece then daytime temperatures can reach a sweltering 40°. Too much exposure to the sun can lead to heat exhaustion which can cause headaches, feeling and being sick, muscle cramps and may even cause a decrease in blood pressure. If left untreated, more severe symptoms of heatstroke can develop, including confusion, disorientations, fits and loss of consciousness.
Dr Roger Henderson says, 'Heatstroke is often more prevalent in hotter climates and is due to periods of hot weather and high humidity, often in connection with physical activity and sweating. Problems arise when not enough fluid is drunk to compensate for this and body begins to dehydrate due to water and salt loss. To reduce the risk of heatstroke, simple measures can be taken to reduce the chances. Keep clothing loose-fitting and light, aim to drink four pints of fluid each day as a minimum and avoid foods which cause sweating such as curries.'

ALL AT SEA
People often forget that even when they're swimming or snorkelling, they're still at risk of sunburn. While sunburn is often short-lived, it's important to avoid it, because it can increase your chances of developing serious health problems, such as skin cancer, in later life.
Dr Roger Henderson says, 'Some people still underestimate how strong the sun is and don't realised that they are getting burnt until it's too late. It's important to always apply a high factor sunscreen before going out in the sun, wearing a rash vest or T-shirt in the water is also a good way to avoid your back getting burnt and a wide brim hat that shields the face while sitting out in the sun. If you do suffer from sunburn, then make sure you drink plenty of fluids to prevent dehydration and have a cold shower or bath to try and cool the skin down.'
HAPPY SIGHTSEEING
Sightseeing in the hot midday sun can not only lead to heated family arguments, it can also take its toll on your body. Drink plenty of fluids, eat lots of fresh fruit and cover up with a long sleeved top and wide brimmed hat.

ON THE ROAD
Don't you just love a road trip with the family? Squabbling over who sits in the best seat, arguments over what music to listen to, disagreements about map reading – and that's just the adults. Motion sickness can also cast a dark cloud over long car journeys and is believed to affect 20 million Britons, with symptoms including dizziness, nausea and vomiting.
Dr Roger Henderson says, 'Motion sickness should pass as soon as you stop travelling, so it's usually nothing to be concerned about. If you suffer from motion sickness then it's a good idea to try and sit in the front of the vehicle if possible, so that you can fix your eyes on the horizon. It might seem difficult, but relaxing by listening to music and staying calm can help symptoms to pass, as well as taking in fresh air.'
SEEK SOME SHADE
Sunburn doesn't just happen when you're on holiday. In the UK, the sun is at its strongest between March and October, especially from 11am to 3pm. Seek shade during the hottest part of the day and when you are in the sun, reapply sunscreen regularly and drink plenty of fluids.
YOU ARE WHAT YOU EAT
You're on holiday, which probably means you'll be eating out and sampling the local cuisine – who doesn't love a Fruits De Mer platter on holiday? But how can you be sure that your food hasn't been sat out in the sun for hours on end? Food poisoning can occur when food isn't stored properly and is
subjected to warm temperatures. Symptoms may include nausea and vomiting, as well as stomach cramps and diarrhoea, which is enough to ruin anyone's holiday!
Dr Roger Henderson says, 'Diarrhoea caused by food poisoning is a common health hazard, often due to people forgetting about common hygiene principles (such as hand washing). Poorly cooked or uncooked food is also a risk factor as is the incorrect storing of foods. Food poisoning should pass after 48 hours, but it's important to rest and avoid becoming dehydrated. If you are suffering from acute diarrhoea, then an anti-diarrhoeal medication can help to stop the symptoms quite quickly.'
Medication such as Dioralyte, Dioralyte Relief and NEW DioraleZe will help with these symptoms and products from the Dioralyte Family are definitely on my packing list.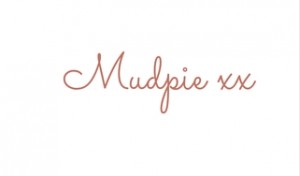 If you've liked this post please follow me on my social media channels:
Mudpie Fridays: Twitter | Instagram | Facebook | Pinterest | LinkedIn
This is a collaborative post.