You may have heard me mention this before. Monkey has always had the ability to make himself sick. I think he realised he could do it at about twelve months old and he's been doing it ever since. I did use to think that it was unintentional however now I know differently. At his school they have fishcake Friday. Now Monkey eats fish and normally quite likes it but for whatever reason he has taken total umbrage at the fishcakes. So much so that I have been called into the school a couple of times because Monkey had been sick in his lunch.
By the second time they knew he was trying it on, as did I but they have to send him home once he's been ill. So we came to the conclusion that he should take a packed lunch with him on a Friday. Last year I only forgot it once (honest)! Which isn't bad going…#MummyGuilt. So when Smash Global got in contact about their fantastic range of lunch bags I hoped that it may encourage him to help me to remember!
To be honest I though that it was just a standard lunch bag… what I didn't realise is how much easier these products are going to make my life. Especially as lunch prep inevitably gets done at 8.30 on Friday morning! I am going to start with my favourite Smash Insulated Shark Backpack which Kipper is also particularly fond of. Which made taking photos interesting. Unlike other bags I have seen it has a Blue IQ Antibacterial Lining. This lining inhibits the growth of uncontrolled bacteria, mould and mildew.
It also wipe clean which means it should help the lunch bag last longer. I think the reason Kipper is so attracted to it because of the large goggling moving eyes. For £12 it represents great value for money. There is also a very cute Unicorn Backpack which is perfect for the little ladies in your lives.
Now a lunch bag is all every well and good, but one of Monkey's complaints is that his sandwiches would get squashed as they would be put in wrapped in cling film. Smash Global also sent us a Smash Nude Food Movers Sandwich Box. Its the perfect side for a sandwich or wrap and you no longer need cling film. The lid is hinged which means Monkey can't loose it at school, like he looses everything else… Its held on by clips which are easy to open. Because it is air tight it also means that I not long have to worry about cling film. And the best bit is that is dishwasher safe! RRP £3
To go along with the sandwich box, they also have a Smash Nude Food Movers Snack Tube Trio which is ingenious. The three compartments all with solid bottoms stack on top of each other. What I love about these is that they can take pretty much anything in them. As the compartments are all non spill. The bottom one also has a measure on it so you measure things out such as yoghurt etc. This is great for Kipper who has a dairy allergy so we need to buy specific things for him which are cheaper in larger packs. At five Monkey can easily separate them and help himself to that ever is inside. The lid fits on all three compartments so it means that you can just use two or one if thats all you need for that particular lunch. Its ingenious. RRP £3.
To complete the set they also have a Smash Sports Pop Top 550ml drinks bottle which is BPA free. It the perfect size for Monkeys hands and semi transparent which is good for his school as they don't like them taking squash in.RRP £2
Smash Global also very kindly sent me a couple of goodies to make my life easier too. The Nude Food Movers have been Australia's number one back to school brand since in launched in 2009. Each product has been specifically designed with a space for everything to help build health nutritious packed lunches and snacks without the use of landfill. I particularly love their Brekkie in a cup which is perfect for when I need to catch an early train to London. Especially because it has a lid inside which stops the granola getting soggy so I can prep it the night before!
I know both Monkey's and my lunches and breakfasts going forward will be a lot easier. But we have been using these a lot more than just for school and work. They are great for day trips as well. You can buy all the items mentioned in this post at selected Tesco, ASDA, Sainsbury's, Toys R Us, Waitrose and online at Amazon – while stocks last.
The lovely people at Smash Global have also given my readers the chance to win either a boys pack or a girl pack by entering one or both of the giveaways below. Please make sure you enter the giveaway that you want to win, as it is not possible to give you the alternative. Please also note the T&C at the bottom of this post which apply to both giveaways.
The boys pack consists of the shark backpack, blue sandwich box, blue triple snack tube and blue 500ml sports pop top drink bottle.
Shark Back to School Lunch Backpack & Nude Food Movers Bundle RRP £20

The girls pack consists of the unicorn backpack, pink sandwich box, pink triple snack tube and pink 500m sports pop top drink bottle.
Unicorn Back to School Lunch Backpack & Nude Food Movers Bundle RRP £20

Competition is open to residents of UK aged 18 or over
There is no cash alternative offered
The winner(s) will be drawn at random and will each receive the lunch backpack and nude sandwich containers in the colour they have chosen to enter.
There are two winners only, one for each giveaway
The giveaway will close on 11th of September at 11.59pm, the winner(s) will be notified through Twitter
The Winner(s) will be asked to provide an email address and full postal address
I have some other giveaways running at the moment so please check them out in the Blog Giveaways Page above. Good Luck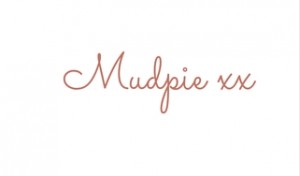 If you've liked this post please follow me on my social media channels:
Mudpie Fridays: Twitter | Instagram | Facebook | Pinterest | LinkedIn
We were given the items mentioned in this post that we could write this review. All words and options are my own.