You can probably guess from the title that I am a little behind with my Ordinary Moment posts! Monkey actually split up from reception almost three weeks ago. Yet I didn't want to let it go by without writing about it. I know the thoughts and feelings will be forgotten in the years to come. So here is my milestone post.
Everyone who has had a child finish their first year at school has been saying that it is unbelievable how quickly those first twelve months have gone. Its true, I think predominately because you run from one half term holiday to another. Cramming as much in to the holidays to make them matter to build all those memories which you feel you are missing because of being at school. It seems to accelerate the time somehow. And so then you find yourself here, my first born now having completed his first year at school. Buying those first school shoes seems like a lifetime ago.
The last couple of days of school was all about enjoying themselves with a school disco and a non uniform day. They played messy games apparently. The school has sent us a PDF output of his first year. Every learning moment is now documented and we have some exercise books which have come home and stored in his school box. In all honesty they will probably never be looked at again but I can't bring myself to part with them.
I made sure I was there to pick him up from the school club on the last day. Just as I use to be the one to do the school run before returning to work from mat leave. Oh how I tried not to hate it even in the rain, knowing I would miss it when I went back to work. He was sad to be leaving but excited to be going on holiday with his Nannie. This year has changed my preschooler into a proper little boy. He's lost all signs of puppy fat and has turned into a boy that according to his school report loves to learn. He cares for his fellow pupils, is confident and understanding of the world around him. We couldn't have asked more in his school report, surpassing all our expectations.
I know he's excited to go back into year one, he's been asking when he can go back and see his friends. As most of his childcare over Summer has been with relatives which we are grateful for but he's missing his friends. I really hope that he feels the same when the time comes. We are lucky with our school they are really invested in the children, just like they should be.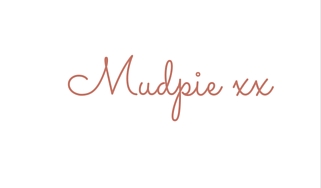 If you've liked this post please follow me on my social media channels:
Mudpie Fridays: Twitter | Instagram | Facebook | Pinterest | LinkedIn
Linking up with Ordinary Moments