Eight Reasons to make a Back to School Summer Scrapbook: This month Bostik post is a little different, although it does still include craft it is perhaps a more obvious one. Monkey has spent a lot of his time with his grandparents this Summer because I have been working. He's had a great time going fossil hunting, playing on the beach and going on train journeys. We have managed a few day trips to The Story Museum, Oxford Castle, Marwell Zoo and Newmarket Racecourse. And how could I forget our weekend away camping to The Big Family Festival. He's been to a friends Birthday Party and has a playdate organised for next week before we fly off to Tuscany. Thats a lot!
So when Monkey goes back into Year one in a couple of weeks time and his new teacher asks him to tell the class what he had got up to? I wonder what he will say? I still remember one year having to sit and write everything down for my new teacher. I always dreaded it. So I have been thinking and this year we will be making a scrapbook for him to take with him and thanks to some super cleaver sticking solutions it can come with us to Tuscany as well.
Before I launch into a list of things we will be using for ours I started thinking of the benefits of scrapbooking for Monkey:
Eight Reason to make a Back to School Summer Scrapbook:
Encourages reading and writing – Monkey got excited about the idea of collecting things to put in his scrapbook. I will encourage him to write his favourite part of the day and a title
Engages conversation – as we compile the book it eases us to discuss the days out or things we have seen
Practices his creative side as we add in stickers and mementos from our adventures
Fine motor skills and dexterity as we stick in our finds, especially with those little foam squares.
Ease back into a daily routine since he has been out of one since finishing school four weeks ago. It may only be ten to fifteen minutes a day but its still routine.
At Kipper's bedtime Monkey can feel a little left out as we have started letting him stay up a little longer, this is something he can do with us. An extension of his quality time.
Its a lovely keepsake of Monkey's first school Summer holiday – an excuse to collect some family photos.
Monkey will be able to take it in to show his school friends on his first day back at school easing the transition back in.

To make  your own Back to School Summer Scrapbook:
A4 or A3 scrapbook with coloured paper
Foam squares
Glue dots
Bostik white glue
Colouring pencils and felt pens
Coloured paper
Stickers
Ribbon, buttons, feathers and glitter – anything you want to use to decorate your pages
Alphabets
Scissors
Things you may want to collect to put in your scrapbook:
Tickets and stubs
Photos
Flyers or leaflets on days out
A few coins
Maps
Ice cream spoons (clean) or printed napkins
Restaurant business cards
Magazine cut outs
Postcards
Knowing Monkey there will probably a few sticks and stones in there as well…
Scrapbooking can be done at anytime during the holidays and is the perfect activity for when the weather is not behaving. Also with the clever glue dots and foam squares it also means you can do it anywhere as it keeps mess to a minimum. They also don't add a lot of bulk to a suitcase making it a lovely calming thing to do after dinner and before bed. What would you include in your Back to School Scrapbook?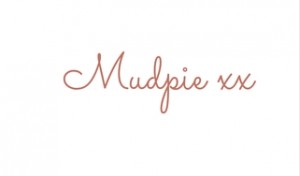 If you've liked this post please follow me on my social media channels:
Mudpie Fridays: Twitter | Instagram | Facebook | Pinterest | LinkedIn
This post has been written in collaboration with Bostik