If you are regular readers of Mudpie Fridays then you will know that at the beginning of the holidays we went camping for the first time. Monkey had a truly brilliant time and we are intending on doing it again soon. Now I have camped before but it was along time ago and it wasn't with kids! For any of you who are thinking of doing the same I have listed below my five camping essentials.
Tent – obviously but its so important to have one that goes up quickly and simply. Especially when you have little ones running around. We recently reviewed the Eurohike 600 Rydal Tent which first time round we put up in forty minutes. Not bad for two ladies who are only 5ft (8ft tent!) with two helping 5 year olds. We have since put it up again with Hubby and managed to get this down to seventeen minutes. For my third attempt I am aiming to get close to the ten minute mark. Honestly this tent is so easy and perfect for an occasional camper like us
Micro Wagon – of course a six man tent is pretty big and there is so much you need to take with you when camping with kids. Make your life easier and invest in a wagon such as the one we had. It was really useful and we have used it tons since at home.
Carbon Monoxide Alarm – you have a tent to keep you dry and you have a wagon to make your life easier. You need a CO alarm to keep you safe. Recently I was made aware of Project SHOUT. Project SHOUT was created after hearing Stacey Rodgers' story and realising that so much more needs to be done to make people aware of both the life threatening dangers of carbon monoxide poisoning and also of the low cost solution that could save lives. We took a Carbon Monoxide Alarm with us, and I have one packed ready to take away to Italy. We also have one installed next to our oil fired central heating system. For under £20 you can protect yourself and your family especially while camping with gas stoves. The one we have been using is from FireAngel. I really can't stress this enough.
Gtech Multi a High performance cordless hand-­held vacuum cleaner – there is a full review coming shortly on this nifty piece of kit. But let me just tell you it has made a significant difference to our cleaning regime. Its also perfect for camping. One of the things which I am less than keen on while camping is all the mess –  dead grass, mud, food crumbs in the tent. Although we banned both kids from eating in the sleeping compartment we still ended up breakfast cereal in there? I have no idea how. The Gtech Multi is perfect for keeping on top of any mess and the battery easily lasted the weekend. And the best bit? Monkey wanted to take over!
Tangle Angel Baby – so a little bit of vanity on my part here, but as a blogger theres a good chance that I will need to be in a couple of photos at some point. The issue with camping especially when you have a fringe is that it can look blown all over the place. So as well as dry shampoo I will now not be without my Tangle Angel Baby its the perfect size for a camping trip and I will never have to search for it either as its attached to my keys! Best £4.95 you could spend. I am going to running a giveaway soon on Facebook for a full sized one, so click on the link below and like Mudpie Fridays to be notified if you are interested in entering
So there we have it my list of five camping essentials. If you are planning a trip camping and would like to get some more ideas on essentials you may want to pack then head over to some of the blogs mentioned below and their camping essential posts:
Happy Camping!!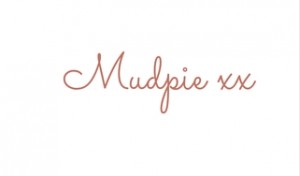 If you've liked this post please follow me on my social media channels:
Mudpie Fridays: YouTube | Twitter | Instagram | Facebook | Pinterest | LinkedIn
This a collaborative post I was given the items mentioned in this post for the purpose of review all opinions are my own.