This weeks Ordinary Moments post is all about play again, just like last weeks. I am always conscious that I do not spend enough time sitting down and playing with the boys. Maybe I do it more than I realise. Anyway forgive the weird title. We got a delivery this week for a review which I am doing in a couple of weeks time with some friends. There was an absolute huge box and a much smaller box inside. Which meant the big box was filled with packing foam.
As soon as Monkey spied it he wanted to get inside which of course we agreed to. It wasn't long before Kipper joined him. I was a little worried about putting Kipper in there as he wouldn't be able to touch the bottom of the box but the foam did its job and he didn't move at all. Monkey would chuck the foam up in the air to little squeals of delight from Kipper. Who would then get all excited and wave his arms around sending foam flying in all directions to Monkey's fits of laughter.
It did give me a bit of insight into what we can expect from their mischief going forwards. Of course I could not manage a photo of them both looking at the camera at the same time. That would be too easy! Monkey spent most of the afternoon in the box in the foam.
I also let Kipper go in on his own for a little bit the following day. He was much more exploratory the second time round. Picking the foam up and turning it round in his fingers, squashing it and pulling it apart. I had to watch him like a hawk as I think he quite fancied the taste of it too. Alas all good things must come to an end, and although I would like to keep the box of packing foam after seeing how much enjoyment it brings. Our lounge is very small and so it had to go. Hopefully there will be others…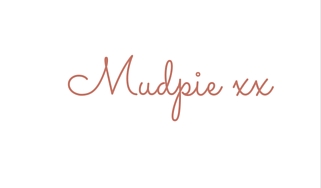 If you've liked this post please follow me on my social media channels:
Mudpie Fridays: Twitter | Instagram | Facebook | Pinterest | LinkedIn
Linking up with Ordinary Moments