The Last Knight Radio Control Autobot Sqweeks Review: I remember transformers from my own childhood with the iconic Optimus Prime being my brothers favourite. So when Hasbro offered us the chance to review their newest remote control robot – Sqweeks I was interested to see what Monkey would make of it. Especially since he has never had a remote control toy of any kind.
Needless to say he was very excited to get him out of the box. Although I had not bargained on the need for six AAA batteries. Two in the controller and four in Sqweeks himself. Thankfully we keep a stash in the house but its worth noting. They are simple to put in, you have to remove the backpack off his back to access the panel.
Monkey picked up the controller quickly. One control pad moved Sqweeks backwards and forwards and the other from side to side. He realised that he could use both at the same time to make him turn in circles and zoom all around the kitchen. We did try him outside on our patio but he works better on a hard surface inside, although okay with carpet too. Measuring about 21cm high, he also has two modes. A blaster mode which you can attach the included blaster to his arm for and a dance mode. In the blaster mode his eyes shine red. Whereas in the dance mode, which is personally my favourite his eyes go blue. You active these by using the buttons on the top of the controller.
Turns out it was Monkey's favourite too and that tends to be how he has been playing with him. This could be because we have not see the transformer films yet. Sqweeks is aimed at children over the age of six. Monkey is five but had no trouble controlling the toy or getting enjoyment from it. Kipper was fascinated by him too, which did make taking pictures interesting! Any also annoyed Monkey as he would come along an pick him up and run off in the opposite direction.
The instructions are pectoral and easy to understand. I am glad I read them as otherwise I think I would have struggled to work out how to turn it off. To activate and deactivate Sqweeks you need to hold him upside down for 18 seconds. He may protest when you do this not wanting to be turned off.  He has other sayings and makes other noises and really is quite interactive. Its also worth noting that if you don't turn him off he will continue to chatter away wanting to play. Theres also no volume control.
Monkey loved playing with Sqweeks and I can see it being a toy that he gets a lot of use out go in the coming months. It has a RRP of £69.99 and is stocked by the large toy retailers in their stores and online. Another great addition to the Hasbro Transformer range.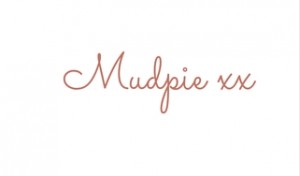 If you've liked this post please follow me on my social media channels:
Mudpie Fridays: Twitter | Instagram | Facebook | Pinterest | LinkedIn
We were given a The Last Knight Radio Control Autobot Sqweeks to enable us to write this review. All words and opinions are my own.