Design your own pet: At five Monkey is getting to the age that he wants a 'pet'. Its not something that we are going to rush into, but at the same time I don't think it will be that long until he has something four legged and furry that he calls his own. After all they can really help with teaching children the importance of caring for another and help them grow emotionally.
The jury is out at the moment around what sort of pet Monkey would like. We do actually have a cat already. He's called Alfie but since Monkey is allergic to him, so we would need to be careful as to what pet we chose. This sparked a conversion around what sort of pet he would have if he could have any pet he wanted. I was really quite shocked with what he came back with! It was an elephant, with rabbit ears, dragons wings, stegosaurus spines down his back and an ankylosaurus tail! Oh and it was blue!
He's long been a fan of elephants, these are often the animal which he asks to see when we go to a zoo. I have no idea where the bunny ears came from. We read a lot of books about dragons and dinosaurs so that makes sense to me. Ankylosaurus are his favourite dinosaur because of their tail.  I suggested that we draw his pet. Monkey looked at me frowning not knowing where to start. So the three of us sat down and discussed it. Hubby and I both drew the elements he was talking about in rough draft. Monkey then decided which bits he liked and which bits he didn't. We discussed it a bit more, were the wings big enough, should it have spikes all the way down its tail? After much deliberation I drew up a final one for him in pencil.
Then he set about colouring it in… Blue was a natural choice for him because its his favourite colour. Monkey thinks all dragons should be red so the red wings also seemed to make sense. I am not so sure about the green stripy tusks though or the blue and yellow tail. To be honest I was surprised he stayed focused all the way though the activity as he's not really a drawing and colouring kind of kid. It shows just how much a pet would mean to him and it was obvious he really enjoyed doing it. Once it was finished we sent the picture away so that it could be made into his own soft toy version. I am not sure who was most excited me or him!
Understandably it takes a little while to turn up. I decided that it should be Monkey's surprise when it did arrive and didn't peek although I was very tempted… He was so excited. The first thing he did was give it a huge cuddle. He looked so proud of his creation, it was lovely to see and will make an amazing keepsake of his childhood. Trying to incorporate all the names of the animals which inspired his creation he settled on the name Buneledragasaurus. He now sleeps with him every night and has fast become him favourite soft toy. Its even been to school for show and tell.
Through this process we have also discussed with him the responsibilities of having a pet. Making sure that it has enough food and water every day. If its the sort that has a cage that it is clean and has lots of comfortable bedding and a living environment that makes it happy. That its important that he shows it love and affection by playing with it on a regular basis. And finally as a responsible pet owner we will look to get Petplan's Pet Insurance especially since they have a genuine lifetime policy.
I don't think it will be long until he is ready for his own pet, until that point though Buneledragasaurus will have to do.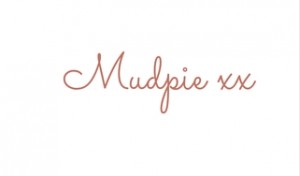 If you've liked this post please follow me on my social media channels:
Mudpie Fridays: Twitter | Instagram | Facebook | Pinterest | LinkedIn
This is a collaborative post made possible thanks to Petplan, all thoughts and opinions are my own.