NERF Modulus Regulator Review: Monkey is a big fan of all things Nerf and if you are a regular reader of Mudpie Fridays you will know that we have reviewed a few of their blasters, including the NERF N-Strike Elite AccuStrike Series FalconFire, Nerf Nitro Motofury Rapid Rally Set, Nerf Zombie Strike Outbreaker Bow and the Tornado Scream Water Blaster. So when we were asked to review the Nerf Modulus Regulator we of course said yes, its by far the largest of the Nerf blasters we have tested out to date.
I am not sure who was more excited when they saw the blaster for the first time, Monkey or Hubby. The box is huge and a lot larger than I was expecting. Coming in several parts the blaster can be put together easily in numerous combinations. As part of the modulus series you can collect other accessories and kits. Together they would give you 1000 different combinations. So this is really something that can be collected and can grow over time.
We decided to make the initial testing out a bit of a family affair including Monkey's grandfather, who also has one of the modulus range for when Monkey visits. All three of them ran round the garden firing at each other. Of course Monkey had to have his new one! For Nerf fans this is a great investment. Unlike some of the other Nerf guns we have tried out this does require batteries, four C size ones.
Things we love:
This shooter has three different firing modes. This is controlled by a switch which allows you to either shoot one dart at a time at each trigger pull, or several or continuous fire. Which is Monkey's favourite but as each chamber only holds 12 darts it does mean that they get used up pretty quickly.
The acceleration button is what cases the darts to fly out so quickly.
There are two 12 dart chambers, which means if you are not firing continuously then it can last for some time. One of the chambers is stored at the back of the blaster. There is also a light which will let you know when the clip is empty.
I prefer the fact that it comes with white darts as they are a lot easier to spot in the grass! Since we tend to loose them and I am forever buying refills. Its a good job they are not expensive. The regulator comes with 24 darts.
I really like that Monkey can play around with the additional bits that come with it to create s shooter that works for him. In addition to the main body you also get a swivel handle to stabilise your shots. Plus two versatile barrel-scopes which can be used as barrel extensions or targeting scopes to optimise your blasts.
Monkey figured out very quickly how to put the darts in, use the extra bits to alter the body of the blaster and how to fire it. He likes to make the blaster as long as possible by adding on the barrel extensions. I did think that this may make it a bit unwieldy but he's fine with it.
Here it is in action:
You know what you are getting with this brand, a durable, well made action toy. This NERF blaster ticks all the boxes I would want it to and Monkey, his daddy and his grandfather all enjoyed playing with it.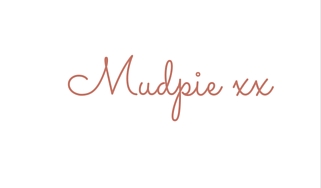 If you've liked this post please follow me on my social media channels:
Mudpie Fridays: Twitter | Instagram | Facebook | Pinterest | LinkedIn
We were given a NERF Regulator N-Strike Modulus System for the purpose of this review all opinions are my own