I have made no secret of the fact that as a busy working mum Kipper has had his fair share of  premade baby food. There is a always a little but of mummy guilt attached to this. But quite frankly I am not a cook. I can bake and made a half decent loaf. But I am not a chef, not even close. Hubby tends to be the one who can pick a whole lot of ingredients and put them together in a way that I will never probably be able to do. I gave up beating myself up about this fact a number of years ago. Yet that doesn't stop me wanting to make sure Kipper and Monkey get a nutritious balanced diet.
It also doesn't stop me considering what I give them. They both love fruit. Although we have talked about getting a Nutibullet or similar we both decided it may get used on a Sunday morning. But more often than not we would be busy going on our next adventure and it would end up gathering dust. Sitting next to the baby pink KitchenAid which Hubby got me the year I was expecting Monkey. Which I am ashamed to say hardly get any use these days. So if I accept we (I) are connivence food people then surely I want to make sure we get the best. I was intrigued when My First Savse got in contact to see if we wanted to try out their new range of cold pressed baby food. You would be mistaken for thinking oh its just another baby food brand…. yes … but no!
Unlike others in the market they use HPP which stands for high pressure when preserving the fruit and veg which go into them and their award winning smoothies. By producing baby food and smoothies in this way it means that they are unpasteurised, unheated and more of the vitamins and  nutrients are preserved. So you won't be finding these on the shelves at your local supermarket. Instead look in the fridge area… see I told you they were different!
Kipper took to them instantly they are the perfect healthy snack for him the flavours include:
Pear, Pea, Apple & Spinach
Lentils, Sweet Potato, Carrot & Apple
Cucumber, Kiwi, Kale, Spinach, Apple & Banana
Carrot, Pumpkin, Apple & Beetroot
Coconut, Cacao, Apple & Banana
Blueberry, Prune, Plum, Apple & Banana
Apple
Now despite my desperate attempts to get Kipper into vegetables he still resists but I have not had a problem with any of these pouches. He loves them all. I am so very impressed with them. Now they need to kept refrigerated so I was a little worried that they wouldn't be any good for taking out and about. But actually you can travel with the pouches as long as they do to stay out of the fridge for longer than 12 hours, 6 hours for the Coconut, Cacao, Apple & Banana flavour. It would have to be some pretty epic road trip for that to ever be a problem for us.
Also since both boys have allergies I know that My First Savse only include 100% natural fruit and vegetables with absolutely nothing added – no colours, no flavours, no artificial sugars, no chemicals, and no preservatives and best of all no allergens.
But don't take my word for it My First Saves have kindly offered my readers the chance to win £25 of My First Savse Please note the T&Cs:
£25 of My First Savse Baby Food

Competition is open to residents of the UK aged 18
There is no cash alternative offered
The winner will be drawn at random and will receive £25 of My First Savse Cold Pressed Baby Food
The giveaway will close on 25th Sept at 11.59pm, the winner will be notified through Twitter
The Winner will be asked to provide an email address and full postal address
I have some other giveaways running at the moment so please check them out in the Blog Giveaways Page above.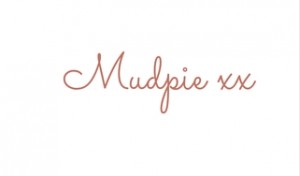 If you've liked this post please follow me on my social media channels:
Mudpie Fridays: Twitter | Instagram | Facebook | Pinterest | LinkedIn
This is a collaborative post we were sent some My First Savse pouches in return for this review. All opinions are my own.