'You are the bows from which your children as living arrows are sent forth"
Kahlil Gibran
Oh its wet and Autumnal, Monkey is back at school and I am back at work. And this week its going to be a hard week, with very little time at home for me (just as well I love my job). So to cheer myself up this weeks photos are from the last few days of our holiday. As actually this time last week we were still in Tuscany soaking up the rays. Three days before we were due to come home we found this amazing beach, I had no idea that beaches as beautiful as this could be found in Europe. I really do think it looks a though he is in the Caribbean somewhere. I had already asked him to pose for a couple of photos and then he found the bamboo. He disappeared into his own world drawing in the white sand and I managed the photo I was after. (I struggle to get natural photos of him so I am really pleased with this one):
As for Kipper, he's fast becoming a toddler which I wrote about in his fifteen month update. He also loves to be outside waiting at the door to be let out! The villa had double opening half wood and half glass doors which he would stand at waiting for whoever was outside to come in. As the was a pool he was not allowed free reign and knew to stop at the end of the terrance. Which he did more often than not! In my mind this photo captures the anticipation of being allowed off the terrace. His lovely chubby legs which are fast disappearing as he moves more and more. I also love it in black and white.
The finally I wanted to include one of the boys together. Monkey sat waiting for his younger brother to pose for the camera who was refusing to sit, instead running around and around. We got his by telling Kipper to be gentle 'ahhhhh' to his brother (hence the mouth slightly open!). Monkey is a challenge at the moment but he was so good with this photo knowing I wanted one of them together – I can see it in his face bless him.
Have a great week everyone… I am off to book another holiday!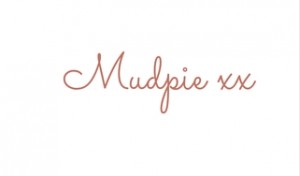 If you've liked this post please follow me on my social media channels:
Mudpie Fridays: YouTube | Twitter | Instagram | Facebook | Pinterest | LinkedIn
Linking up to #LivingArrows