Vtech 5 in 1 Stroll & Grow Trike Review: So before we start I have a confession to make. When Monkey was small we never had a trike, in fact we made a conscious decision not to buy one. I just couldn't see the benefit of them. My perception was that that they don't have a very long shelf life and since we live relatively rural its not as if we could use it to nip to the shops. Both lead me to believe that we just wouldn't use it enough. So when Vtech got in touch and asked to put their new 5 in 1 Stroll & Grow Trike to the test I honestly didn't think it would be for us…. Turns out I was wrong.
We put the 5 in 1 Stroll & Grow Trike through its paces at the Velodrome for our own little Tour de Trike event. I was excited to attend sine Monkey was born in June 2012 so we missed the opportunity to visit the Olympic Park. It didn't disappoint at all and was the perfect place to test it out. Although Kipper had been the one invited, Monkey also came along since it was in the school holidays. I anticipated that he would get bored. Wrong again. You see the 5 in 1 Stroll & Grow Trike goes from 9 months to six years. Which meant Monkey got his own to play about on. As he's right at the top of the age range he really made it work, flying across the venue making the most of its 'drifting' feature. Its been a long time since Ive seen him have so much fun. Watching our eldest enjoying the trike and Kipper only being fifteen months old I realised that its a toy that keeps giving and giving and we would at worst get around three and half years of use out of it.
You can watch a little video of him taking the trike for a spin below:
With Kipper being the opposite end of the scale and right at the beginning of the age range I was pleased to see the additional safety features of a five point harness and side bars. Which are easy to remove as he gets older. At the moment we have been using the trike in stroll mode, which means basically that Kipper gets pushed around since he is too young to pedal independently at the moment. There is an adjustable handle which means both Hubby and I can do it comfortably. Theres a an electronic panel to keep him entertained which went down a treat. Kipper really enjoyed boogying to the music and pressing the buttons.
The trike has three other modes, in the trike training mode Kipper will be able to learn how to pedal. When he does there electronic panel will active the motion triggering music. In the full Trike mode Kipper will learn how to steer and pedal. Turning left or right he will hear the directions and discover new places by interacting with the activity panel. Once steering and pedaling have been mastered he would then move onto drifting mode, just like Monkey.
Things I love:
Its well made, one of my concerns with something like this is that it maybe easy to tip over. Yet Monkey pushed Kipper around and got pretty boisterous with it – as big brothers do and the trike was fine. I think this has to do with the three wheels which help to keep its balance.
I love how colourful it is, now although I am not a fan of electronic toys, Kipper really enjoys the activity panel. Which also happens to be waterproof! So although we are unlikely to choose to take the trike out in the bad weather its good to know if we get caught in a shower.
There is a basket on the back which is great to pop things such as beakers or other toys. Anything you may need out and about on your adventures.
The sun canopy is a nice touch and we have used this a lot especially with Kippers very fair hair
You can lock and unlock the wheels to make it easy to steer while in strolling mode, and it handles a lot like a buggy does.
It was lovely watching them try it out, another short video below:
We have been getting out and about on our 5 in 1 Stroll & Grow Trike and have created our very little own Tour de Trike route. As we live rurally the starting point for this route is a carpark! Surprisingly the trike fits into my car boot without too much trouble despite its size. The route will take you past a great play park with a sand pit! A duck pond so make sure you remember bird food. Through the town where there is plenty of places to stop to have a coffee and to do a little bit of window shopping. Or if you are like Kipper to admire your reflection in the window while sitting in your trike.
The 5 in 1 Stroll & Grow Trike retails at £109 and can be brought in toy shops such as Argos, Toys R Us and online with retailers like Amazon.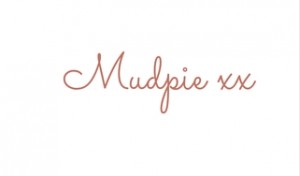 If you've liked this post please follow me on my social media channels:
Mudpie Fridays: Twitter | Instagram | Facebook | Pinterest | LinkedIn
This is a collaborative post we were compensated for our time and given a Vtech 5 in 1 Stroll & Grow Trike for the purpose of this post