Tell My Story Book – Personalised Book Review: If you are regular readers of Mudpie Fridays you will know that we love books. In fact both boys have beeb spoilt by the number of books they have available to them. Monkey in particular is a bit of a book worm, starting to read himself on occasion and always asking for a bedtime story. He is also drawn to anything which is personalised, especially if  it means he gets to play the leading role. Tell My Story Book are different to other such books in the marketplace as they include your Childs name and photo on every page.
Tell My Story Book are based in Ireland and are 100% printed and bound there. I really like the ethos of the company:
We feel getting children into the habit of reading at a young age gives them a valuable gift that stays with them into adulthood, the gift of reading. In today's modern age people are tending to turn towards digital media more and more, but we believe traditional hard back books should still have a place in our lives and starting young with children is the way to achieve this.
I must admit I am very much a fan of books in print so they get my vote, plus we have long tried to develop the boys by reading to them everyday.
So what did we think?
Being honest the book is smaller than I thought it would be for €18.95. Although its hard back, its A5 in size and only has 20 pages in it. Saying that the pages are really bright and colourful, with the paper feeling thick and heavy duty. The printing is also good quality with no blury images and the white writing is highlighted in black so that the words stand out well. I also like the option of being able to add your own personalised message at the front – perfect for a gift.
In the story Monkey is transported to different lands by his magic elf with each page having a different rhyme. He manages to read most of it himself as the words are not complicated.
Ordering is straight forward off of their website all you need to do is enter the child's name, their gender and then select one of the books available. At the moment their are two options either My Fairy Godmother or My Magic Elf (depending on gender) or Imagination. There is a also a very useful photo guide which tells you what they are looking for. I sent two and let them choose which one was most suitable. Delivery is very quick with the book arriving a few days later and you have option to gift wrap at checkout for €3.50
Overall Monkey loves his book, if you would like to try Tell My Story Book out for yourself they have very kindly offered one of my readers the chance to win their own. Please enter via the Gleam application below and note the T&C:
Tell My Story Book – Kids Personalised Book

Competition is open to residents of UK and Ireland aged 18 or over
There is no cash alternative offered
The winner will be drawn at random and receive a personalised book of their choice subject to avaliability
The competition will close on 8th October at midnight
The Winner will be asked to provide an email address and full postal address
I have some other giveaways running at the moment so please check them out in the Blog Giveaways Page above.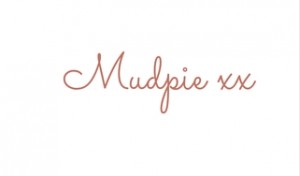 If you've liked this post please follow me on my social media channels:
Mudpie Fridays: Twitter | Instagram | Facebook | Pinterest | LinkedIn
This is a collaborative post we were given our own Tell My Story Book to enable us to write this review.