I am often asked how I do it all.. the young family, the can be high pressured job that consumes around 50 hours a week (Im part time honest) and the flegling business. The simple answer is I don't know. Normally my stock answer is that my house is never clean and tidy? The other thing which I perceived I missed out on in my juggling act is exercise, or at least so I thought. That was until I read a new piece of research from Graco, which made me realise I am much more active than I thought.
Contrary to the myth that maternity and paternity leave is a restful break from the rat race, the new research from Graco reveals how active new parents are compared to office workers who regularly exercise. According to the research new parents spend an average of nearly eight hours a day on their feet, with nearly a third (30%) spending more than 10 hours on their feet each day. This is equivalent to walking nearly a whole marathon (20.5 miles) each week. In comparison, office workers who regularly hit the gym lead a much more sedentary lifestyle, spending an average of just five hours a day on their feet with nearly half of those polled (46%) spending less than four hours a day up and about.
So this poses an interesting question for me. As I spend four days a week as an office worker and three days a week as a full time parent how does that compare to the above. Now firstly I am not your typical office worker, I spend a large proportion of my working day on the go seeing clients. Its normally me going to them, so although I do a fair amount of driving I am not as seditoriy as I would be if I sat at a desk from 9-5 every day. Then theres the running round like a headless chicken in the morning to get the kids up and out and the manic dash from nursery to school if I am picking them both up.
With the help of Graco I have been monitoring the amount of steps I do in both scenarios and I was surprised to find that during a working day I can do anything between 7500 and 8500 steps. Thats not even trying to be active. On a day when I am a parent then I am doing somewhere between 10000 and 12500 steps. So this would support the research and has actually made me analyse if there is a way I can get more steps into my working day. Such as parking further away from clients offices, taking stairs instead of lifts etc.
Unlike Monkey Kipper is not a sleeper which also means that I function on much less sleep, last night I managed five hours. On a good night its around six. Now I know in comparison with a newborn thats a good chunk of sleep but I long for that magical eight hours. Graco's research revealed that the new morning alarm that babies provide for their parents on maternity or paternity leave are even harsher than the days of their work alarms, with parents reporting less sleep compared to work days. Something that resonates still with us, despite Kipper now being a toddler.
The research findings also shows new parents are truly non-stop, enjoying a relaxing bath on average only once every eight months. Having little time for luxuries such as going to the cinema on average visiting once per year, and going out for drinks on average once every nine months!
Not only are parents more active, on less sleep with less relaxation time they also carry a lot more weight around with them. Graco's research showed that on a normal day, parents can carry up to 6kg. This I can truly believe as we always have some much stuff with us for the boys, be it the nappy bag, water proofs, wellies, the scooter and helmet… you get the picture.  Startlingly when combined with the additional weight of a baby, this tots up to over 17.5kg –the equivalent of lugging around a heavy suitcase!
So what are we to do about it? This is where Tanith Carey comes in who is a parent herself and the author of Parent Hacks. Below she has shared her top life hacks on how parents can make the most of their day and create a time effective and easy routine.
On The Go
Forget bulky handbags which can turn into bottomless pits and get in the way when you're on the go with a little one. When you're racking up the miles behind your pushchair, free up your hands by wearing a backpack instead
To give you the ultimate freedom to get out of the house whether you're on a day-out, shopping, or climbing stairs, choose a lightweight pushchair.
Navigating Public Transport
So you aren't dealing with a fussy baby or impatient toddler at the bus stop, get an app on your phone so you know when your next bus is coming. Think about getting on at the less busy stops too, even if you have to walk a little bit further. It could you mean you get that sought-after pushchair space
At The Shops
Before you head out shopping with your pushchair, make sure you don't overload yourself by snapping a picture of the inside of your fridge on your phone so you have an instant visual reminder of what you do – and don't need – to buy. This will save you time and money on unnecessary shopping!
To cut down on the time you spent on your feet and out and about, group your errands together by choosing a supermarket, or shopping area, that has other services you need, like dry-cleaning, shoe-mending, a pharmacy and postal services
By taking these simple ideas into account I have noticed a difference. The number of steps I do a day hasn't really changed, but I am a lot less stressed. I have also been trying to lighten by load by using our new Graco Featherweight which only weighs 3.6kg which is less than Kipper weighed at birth!! I will be sharing with you my review shortly but it really does make my life easier because it is so lightweight and has a nifty one-hand fold system and carry strap. So we've tackled two out of the four issues parents face on a daily basis. If anyone has any ideas to encourage the toddler to sleep more and how to fit in some relaxation time please let me know in the comments below!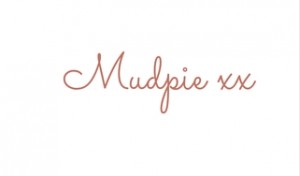 If you've liked this post please follow me on my social media channels:
Mudpie Fridays: Twitter | Instagram | Facebook | Pinterest | LinkedIn