My Life as a Courgette Review: As Monkey is getting older we are starting to arrange family film nights. So I am always on the look out for a new film which I think maybe suitable, so when we were offered a chance to review My Life as a Courgette I hoped this would a great addition. Classified as a PG we always try to watch the film first before showing it to Monkey. This time I am glad that we did!
The film follows a little boy, after his mothers sudden death. Courgette is befriended by a police office, Raymond. Who accompanies him to his new foster home filled with other orphans his age. At first he struggles to find his place in this often strange and hostile environment. Yet with Raymond's help and he newfound friends, Courgette eventually learns to trust and love, as he searches for a new family of his own.
Within the first few minutes I realised pretty quickly this is not a suitable film for a five year old. Well my five year old at least. I think the line which did it for me was 'We are all the same there is no-one left to love us'. I know that would really upset him.  It does address things such as alcoholism, abuse and death. Although I know we can not wrap them in cotton wool I really do not want to expose Monkey to these subjects. Although there is of course a happy ending its getting past the rough bits to get there. Monkey is pretty sensitive but I would be looking at 'tweens' for this film. We also feel that you would probably spend more time explaining to a young child than watching it.
Saying that the animation is good and I like the bright colours and characters. There is obviously a lot of work which has gone into the film, which runs for 64 minutes. It has also has some great reviews. I just think that due to the nature of it, it sits on the higher age range of PG. It also made me cry… theres a surprise! I guess thats parenthood for you!
I have very kindly been given two DVD copies to giveaway. To enter please use the Gleam application below and please note the T&C:
My Life as a Courgette DVD Giveaway

Competition is open to residents of UK and Ireland aged 18 or over
There is no cash alternative offered
The winner(s) will be drawn at random and receive a My Life as a Courgette DVD
The competition will close on 20th October at midnight
The Winner will be notified through twitter asked to provide a full postal address
I have some other giveaways running at the moment so please check them out in the Blog Giveaways Page above.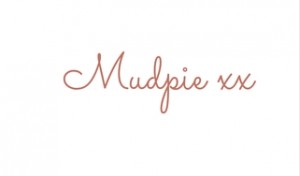 If you've liked this post please follow me on my social media channels:
Mudpie Fridays: Twitter | Instagram | Facebook | Pinterest | LinkedIn
This is a collaborative post we were given a promotional copy of the DVD to  enable us to write this review.