At the moment my two are a little young for their own mobile phones but it is something I know I will need to address in the coming years. Especially as Monkey asked for one for his 5th Birthday! Today I have a guest post for you all about some of the options available if you are facing that decision now.
Buying your child a mobile phone can be a thorny issue. On the one hand buying your child a phone can be advantageous since you get the opportunity to stay in touch with him/her at any time. However, there is a major worry among parents that children aren't responsible enough and chances are, the phone will be lost or misused. There is also a concern of paying hefty phone bills.
However, with the right SIM only deal for your child, you can easily avoid some of these concerns and have a peace of mind even when your child is away with the cell phone. If you are thinking about setting your child up with a mobile phone, then the below SIM-only plans will come in handy to help you step up from the pay-as-you-go plans.
The 3 Essential Plan by 3 Mobile
3 Mobile is a leading mobile operator in the UK which has always put mobile internet at the forefront of the services it offers to its customers. The mobile operator provides 4G data to all its subscribers at no extra cost. The 3 Essential Plan comes with unlimited texts which give you a constant line of communication with your offspring anytime anywhere. For as low as £5.00 per month, your child will get 500MB of Data, all-you-can-eat texts, and 200 minutes of talk time.
As a child you get two options of controlling excess spending: one, you can decide to block all calls once the monthly allowance has been exhausted or block all calls and texts to numbers that aren't inclusive in the plan. With this plan, you get to enjoy maximum freedom while keeping your child safe.
The Family SIM by BT
The best way of getting your kids' SIM requirements sorted is by signing up on the BT family SIM deal. BT offers excellent speeds and coverage across the UK since it runs on EE's 4G network. The Family plan accommodates up to 5 SIMs which saves a lot of money.
If you are an existing BT subscriber, you will get an instant £5 upon your subscription to the family plan. The deal has unlimited minutes and texts plus 4 GB, 12GB, or 20GB of data from as little as £11 per month. However, the charges vary depending on how much data you select. You get a free reward of either an Amazon Voucher or iTunes for every purchase of the plan. This is the best way of keeping control with a single bill for the entire family. You will end up saving a lot of money in the process.
The 3GB SIM-Only Plan from iD Mobile
iD Mobile is one of the fast-rising mobile operators in the UK having been launched two years ago. The provider has a broad range of competitively priced SIM only deals that offer fantastic allowances of minutes, text and data. iD mobile provides access to 4G network at no extra cost for all of its clients.
All of their plans have been specifically designed to help the buyers take control of their monthly expenditure on mobile bills. At £8 per month, you have 5000 texts and 500 minutes plus 3GB of data for your child. The plan also limits usage to avoid any extra charges. iD places a £5 cap any excess usage which allows you to set your child up with a fixed monthly allowance. You are assured that your child's expenditure will never go above the set limit.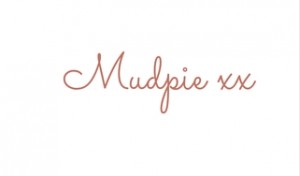 If you've liked this post please follow me on my social media channels:
Mudpie Fridays: Twitter | Instagram | Facebook | Pinterest | LinkedIn
This is a collaborative post.