Everywhere we go I get asked for a snack …. Sometimes I wonder if Monkey ever actually ever feels full up because we may have only just had breakfast. But as soon a we leave the house he's hungry! Thankfully Kipper is too young to physically ask but he's getting good at indicating exactly what he wants. I am sure I am not alone. Since we eat so many of them I am always on the look out for snacks which are 'healthy'. Although that normally means that Monkey is not interested in them at all… in fact his idea of snacks is 'sweeties'
So when Fruitickles got in contact and asked if we would like to try out their 100% fruit snacks I of course said yes. Both boys are fruit mad, but I wouldn't have thought of these as 'sweets' as such. Although as soon as Monkey saw them thats exactly how he reacted. Of course I didn't disagree. I think part of his reaction is down to the packaging which had Spiderman and StarWars on it and the fact that the fruit chews actually look like sweets.
We were sent a 5 x 18g multipack, some capsules and small surprise bags. The multipacks are perfect for taking out on adventures which is what we did with ours. Both Monkey and Kipper enjoyed the stormtrooper shaped fruit sweets. Of course I had to try some too! I was really surprised by just how sweet they were considering there is no sugar in them. They are quite firm but Kipper at sixteen months was fine with them. There are three flavours, orange, strawberry and blackcurrant. Kipper could not get enough of them and I had to stop Monkey helping himself to another packet, not that it would have mattered since they are also one of your five a day. A multipack of 5 costs around £2 so at 40p a packet they are great value too.
The capsules come in various designs and would make a great edition for a party bag or small treat after school. Inside each one you get a sticker, collectable token, small silicone figure and a packet of the sweets (3). Which for 85p is quite a bit and kept Monkey happily entertained.
The surprise bags are perfect for trips out where you may need something a little more. They have the same token and little figure, sweets plus they include some smaller stickers which you can use with the fold out game card. The pack easily kept Monkey entertained for half an hour plus. There are sixty tokens to collect and six figures per 'theme'. For the girls there is Frozen and Disney Princesses. £1 is ideal and will be getting some more to keep in the bag for meals out as they are also a great alternative to borrowing our mobile phones.
As Kipper had a diary allergy its nice to be able to find something that both boys can eat together as many snack can be dairy based. But not these they are free from sugar, with no artificial colours or flavours, no gelatine and no chemicals. They are suitable for vegetarians and vegans.
Both boys love Fruitickles because they taste so good. I love them because they are 100% fruit and one of their five a day. If you want to try these out for yourself then they are available in all good supermarkets. I know I will be looking for them next time I go shopping!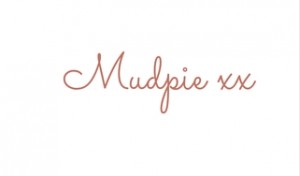 If you've liked this post please follow me on my social media channels:
Mudpie Fridays: Twitter | Instagram | Facebook | Pinterest | LinkedIn
This is a collaborative post I was compensated for my time.