I use to have My Little Ponies when I was a little girl, they remind me so much of my childhood. So when I was offered the chance to review some I asked my friend if her little ones would like to run them through their paces. We were sent:
My Little Pony: The Movie Pinkie Pie Swimming Seapony
The Pinkie Pie Swimming seapony has a beautiful, mermaid-like tail. Place her in water and watch her swim on her own. Underwater, her tail sparkles and glows! After an exciting day of water play, brush and style her hair with the included comb accessory, too. RRP £20.99

Imagine adventures with Queen Novo and Spike the Pufferfish figures in this 2-worlds-in-1 Canterlot and Seaquestria playset. The first floor of the castle represents Canterlot, while the bottom features undersea fun from the kingdom of Seaquestria! Keep the pony fun going with 30 plus accessories for bedtime, beach time, tea time, and more! RRP £82.99
Heres how they got on:
With the film coming out next month we were super thrilled to test drive a couple of products associated with it and had a blast!
To be honest, I thought the Pinkie Pie Swimming Sea Pony would be a bit of a, er, one trick pony but it's proved incredibly popular with the 2 smalls in our house.
Thumbs up from me because the initial packaging was innocuous and easy to get through (thanks for thinking of parents Hasbro!). Initial thoughts were that it looked pretty cool and the kids couldn't wait for bath time to see what the pony could do (2nd thumbs up from me for anything that gets kids into the bath without screaming the house down!). 5 year old LOVED it and 3 year old gasped and exclaimed "it's beautiful" before they actually… shared… the… toy (one got the flippy end while the other was brushing it's glossy pink mane!). One of the downsides was the mane..in fact when wet poor Pinkie Pie looks a little bit 'Gollum' with a pink comb over as there's not much mane (some also came out with brushing so there's even less now.
In the water, Pinkie Pie can swim around on her own and has a flicky tail/fin with a light in it which we all loved. Have also recently found that if you click the tail downwards a couple of times, it gets rid of some of the water (3rd thumbs up from me – ok I promise I don't really have 3 thumbs!) I HATE bath toys that you can't get water out & which result in added extras in the bath – we are parents, we have small children, this happens enough! The toy has movable joints which is brilliant too.
Other good points from this toy – it encouraged gentle hands from our slightly thuggish 3 year old & it was quite soft to touch. On the down side, it is quite noisy and randomly cut out a few times to the disgust of the children. On the whole though, a great toy and much better than I was expecting on initially seeing it.
T
he toy that even I (a jaded 40something year old) was particularly excited about was the 'My Little Pony Canterlot and Seaquestria Castle Playset'. The 5 year old could hardly contain herself once she saw this was in the house and I succumbed to the pressure and actually put it together myself at 6am on a Saturday morning – before even having a coffee. It took about half an hour and I didn't find it entirely easy – some of this was because there's a lot of stuff; the instructions weren't brilliant as the colours of some of the parts didn't match what was there so I got a bit grumpy over it. It did only take 30 minutes though and stayed up until it got trashed by the 3 year old.
The 'set' is 2 levels – the upper one a castle & you follow the waterfall to get to the lower level: Sequestria. A lot of thought has gone into this toy and I think once the film comes out it's going to come into it's own. There are a lot of accessories and the favourite one of my 2 was Queen Novo a very serene looking sea pony. The detail on her is great but I have 2 criticisms: one being that her neck doesn't move (5 year old thought she was looking at her 'a bit funny' and was a bit snooty but hey, she is the queen!) and the second that it is incredibly difficult to get her to sit on the throne (!) without her falling off. It annoyed the 5 year old a lot and despite lots of careful practice she couldn't make it work – to be honest I'm amazed she didn't get thrown out. We got round the problem by securing her with a hair band which doesn't look so great but does at least get her to sit down without falling over. She has flexible wings and a moveable tail too.
Another favourite was Spike the puffer fish – he has his own little 'lift' who was pretty cute too.
So, 2 levels of castle (land & sea) and a few little mezzanine areas too so there are lots of spaces for smaller ponies. The yellow 'spinner' was great as were the balcony and the octopus carousel (my favourite accessory was the skate/surfboard with wheels as we could attach Queen Novo to it and scoot her around the room). There was also a pretty good chandelier – we decided it was for storage but wonder if there'll be more on that in the movie. The elevator was hilarious – although it did stick a lot.
This toy encourages imagination and we linked other activities with it too – the 5 year old found some pebbles and shells to add to Sequestria and customised it which was interesting to see – she didn't just keep it as is which I liked.
It says ok for 3y + but my 3y old kept trying to wreck it and wasn't that gentle with it. It survived but I was worried about her breaking things off it.
Out of the 2 toys I was surprised that both children preferred Pinkie Pie – the older one seemed a bit overwhelmed with there being so much to do, but I think slightly older children (and er some adults!) will love that aspect of it.
Eagerly awaiting the movie!
Both toys are available from all good toy retailers and suitable from age three and up. The seapony requires two AAA batteries and the castle needs three AAA batteries.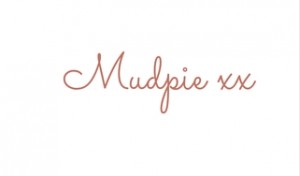 If you've liked this post please follow me on my social media channels:
Mudpie Fridays: Twitter | Instagram | Facebook | Pinterest | LinkedIn
We were given the My Little Pony toys to enable us to write this review