I use to hate reading at school, I always remember dreading when it was my turn to go and read with the teacher. I just wasn't very good at it despite trying really hard. I use to find it really demotivating. When Monkey started school last year I was determined that he was not going to be in the same position. We have always read to him ever since he was tiny. Its always been part of his bedtime routine and it appears that Kipper also has a strong interest in books too, picking them up and trying to turn the pages even now.
Monkey did really well in his first year progressing through four levels of reading and is now on 'blue' books. He likes to read. But its very much on his terms, so he will read happily when we are out and about – signs, menus etc. Yet sit him down with his reading book after school and he struggles. He can read, he often reads his own books to himself before bed. But he hates reading his school book with us. It takes an age and he's constantly distracted. Of course we do it eventually and fill in the reading log. But this isn't how reading should be in my mind. It should be fun. It should develop a child's imagination as they get swept away in stories about the famous five, moonface, the wishing chair (can you tell we were Enid Blyton fans as kids).
Couple this with the long Summer holidays where there is no formal reading plan I was worried that when he went back to school he may go backwards. Then he would be demotivated just like I was. I was on the hunt for something that put the fun back into reading, in a medium he enjoys and that could be used over the school holidays, either by himself or with me helping him. Thats when Reading Eggs got in touch so we have been trying out their programme.
There are three levels – Reading Eggs Junior which is aimed at 2-4 year olds, Reading Eggs aimed at 3-7 year olds and Reading Eggspress aimed at 7-13 year olds. They also have a new maths programme called Mathseeds for 3-9 year olds which have yet to try out. Monkey has be trailing the middle one and really enjoys it. So we will be keeping it up – which gives you an indication to how we feel about the programme. Initially your child is asked a number of questions which determines their current reading level. Its pivotal that you get this right. I sat with Monkey while he did this part of the programme and he wanted my input. Its hard to say no, but essential otherwise the level they go in on is too high for them, and they will get despondent as not being able to complete the activities. I was surprised by Monkey's reading age and still think its probably come out a little too high for him. I like that there is a way this can be adjusted by taking the test again. This then give you a lesson to start at:
Monkey has really been enjoying playing with Reading Eggs. The Avatar moves from moves from one lesson to another on a little map which is not that dissimilar from some other well known adult  'app' games. Each lesson comprises of 12 activities which they work through on the lefthand side. By going through and completing games, actives and reading ebooks you collect golden eggs which can be exchanged for other activities or you can buy items to dress up your avatar. Monkey doesn't like spending his eggs on anything and instead is trying to see as many as possible! There are also books to read which you can read yourself or the tablet can read to you.
His favourite it s the driving lessons where he has to aster twenty quick fire questions on phonics or signs words. There are other areas under Story factory and Story lands which we have yet to fully explore. There is so much to explore there is
Things I love about Reading Eggs: 
You can access it on the go via mobile phone, or tablet as well as lap top. It means that I can let him play something educational when we are doing something boring as such as the food shopping!
It allows me to play along with him, some of the activities he needs my help with especially if its not once he's done before. So at least I don't feel really bad that I am just giving him my phone to keep him quiet. We will often sit with the iPad together.
Its not a battle like his school books are, yet he's still learning. I also know how many of his sight words he has learnt. Since he is now in year one and there is an increased focus on these and spelling them its good to know which ones he knows and which he may need more help with. These appear on the racing car games which happen to be one of his favourites so thats a great result for us!
I know all children develop at a different rate but I like how when you login you can see the reading age of your child, how many sight words they know and all the phonic sounds. This allows me to see how he is progressing and if there is an area where I can direct him to spend more time in certain activities.
This information is held on the Family Dashboard which also means that I can add Kipper to it once he is old enough, which scarily isn't going to be that long…. sob.
Theres a really useful parents guide which also includes the lesson plans and lays out exactly what your child will be learning. As a parent I know he's picking things up as he goes through the online games, but its nice to get it confirmed.
To be honest although there are 2500 e-books available on the programme, Monkey is less inclined to read these. I don't mind this, as we still need to read school books each night and we read before bedtime from his book shelf. So this is part of the programme which we have not been as active with as I thought we would be. Yet the other activities have been keeping him more than busy enough and comprise of 120 reading lessons, 96 spelling lessons, over 200 comprehension lessons. The price of a 12 month subscription is £39.95 which equates to £3.40 a month, which I think makes is great value for money.
But don't just take my word for it. If you would like to try Reading Eggs for yourself they have offered my readers a five week free trial which you can access by signing up here. We were given a Reading Eggs trail so that we could write this review but Monkey really loves it and I am so impressed with the educational merit that we will be continuing our subscription when it runs out at the end of the month.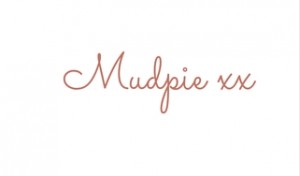 If you've liked this post please follow me on my social media channels:
Mudpie Fridays: Twitter | Instagram | Facebook | Pinterest | LinkedIn
This is a collaborative post I was compensated for my time.