I have always used prepared baby food with the boys to complement what we are eating at home. It can also be really useful when you are on the move, as we have a couple of weekends away coming up Ive been on the hunt for something we can take with us. You see Kipper is a lot fussier and also can't have diary. May of the prepared foods do include dairy which means they are automatically out. To be honest its a amazing just how many prepared things he can't eat poor mite.
When Kipper was younger we quite often brought the stage two for aisha pouches as I was attracted initially by their more usual flavours, herbs and spices compared to the other more blander options. Kipper always use to eat all of them too without any fuss so they quickly became a go to brand for me.
So I was pleased to hear that they were adding a new recipe to their stage three range as well as bringing the packaging up to date. The four stage three dishes they offer are:
Chicken & Sweet Potato Curry
Green Bean & Lamb Curry
Chicken Quinoa & Vegetable Stew
Date & Apricot Tagine with Lamb
And the best but is that they are all diary free!! Kipper likes them all but he is particularly keen on the lamb dishes and he will eat them cold which is great if we are on the go. This could be partly because they are created in consultation with a Belgian/Moroccan chef and founder Mark Salter include a wide range of herbs, spices and exotic ingredients that provide more complex flavour combinations to satisfy Kipper's palate.
One of the things I really like about the recipes is that they come in a convenient tray format so that Kipper can feed himself and he does! The 190g tray meals aimed at infants from 10 months+ contain only natural ingredients; with no preservatives, artificial flavours or colours. They have been tested for quality and nutrition by a registered dietitian and contain no added sugar and salt and are dairy, soya and nut and gluten free.
 You can buy the second stage for aisha pouches in most supermarkets in ASDA, Morrison's, Tesco, Boots, selected distributors and independents including Tree of Life and Whole Foods Market. The new stage three tray meals priced at £1.85 are available from ASDA exclusively now.
But don't take my word for it for aisha have kindly offered my readers the chance to win a bundle of goodies as a perfect introduction to their meals – a taste adventures box with Artic White Branded Goodies with an RRP of £46, it contains:
Arctic White cotton edged blanket 

Arctic White cotton bandana bib 

Arctic White cotton knotted hat  

"for

aisha

" 6 x stage2 meals

"for

aisha

" 4 x stage 3 meals  
To enter please use the Gleam application below and please note the T&Cs:
for aisha a Taste Adventures Box with Artic White Branded Goodies

Competition is open to residents of the UK aged 18
There is no cash alternative offered
The winner will be drawn at random and will receive a taste adventures box as mentioned above.
The giveaway will close on the 23rd October at midnight, the winner will be notified through Twitter
The Winner will be asked to provide an email address and full postal address
I have some other giveaways running at the moment so please check them out in the Blog Giveaways Page above.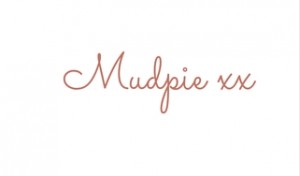 If you've liked this post please follow me on my social media channels:
Mudpie Fridays: Twitter | Instagram | Facebook | Pinterest | LinkedIn
This is a collaborative post we were sent some Aisha pouches in return for this review. All opinions are my own.