I am not sure why but I use to be a lot more organised when I didn't have kids. Although there is a probably one hundred and one reasons for this, I do think the main one is that I am constantly running from one thing to the next. From nursery drop off, to work, to school pick up, to after school clubs, to swimming…At the weekend we are juggling trying to clean, tidy, quality time as a family of four, birthday parties, seeing grandparents… The list goes on.
It does mean that sometimes (read …quite often) that I am shoving snacks in the backpack as I run out the door. Although I would love to be the person with lots of different pots of various pre prepped and pre cut snacks it just isn't me. I have realised that as a parent you have to play to your strengths and then fly by the seat of your pants with the rest. Which is why I was glad when we were sent some GoGo squeeZ to try out. They are perfect for a busy family life like ours. It also means that I have something to hand which is healthy. Rather than succumbing to the crisps and the chocolate while out and about.
Although launching in the UK this year the company behind GoGo squeeZ actually originated in Northern France in 1881. They launched their first fruit in a pouch in 1998 and just ten years later sold over one million pouches in the US. Their heritage gives me confidence that they know what they are doing.
GoGo squeeZ have three fruit flavours and two yogurt ones. The fruit are apple, apple & strawberry and apple mango. Kipper loves all three flavours. I love that it is 100% fruit with no nasties. I also really like the tops on these compared to some of the others on the market. They have a paddle either side which means although Kipper will still chew them and try to get them in his mouth when I am not looking. Its harder than the round topped ones you get elsewhere. GoGo squeeZ also have two yoghurt flavours – banana and strawberry. Monkey has been trying theses out because of Kipper not being able to have dairy.
One of the massive benefits of the yoghurt pouches is that you don't need a fridge to store them in! Only once open should they be kept int he fridge and consumed within 24 hours. Not that I have to worry as I don't think they even touch the sides. Neither child leaves any! I did wonder how they achieved yoghurt that doesn't need to be in fridge as it goes against everything my mum has ever told me. But on the back of the packet it shows you how they produce the pouches and was enough to put my mind at rest.
A couple of other things worth noting is that due to being able to preserve the pouches at ambient room tempter during the pasteurisation process means that there is no additional preservatives added. Both also meet the standards for fruit snacks in school in England, Scotland and Wales. So they are perfect for his lunch boxes too.
Both GoGo squeeZ varieties have been a huge hit with the boys, we will definitely be looking to squeeze more goodness into our days. If you would like to as well then they are now available at Tesco a pack of four costs £2.55 which is also cheaper than the market leader.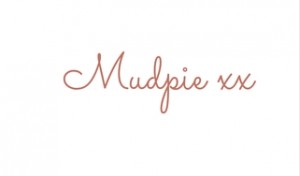 If you've liked this post please follow me on my social media channels:
Mudpie Fridays: Twitter | Instagram | Facebook | Pinterest | LinkedIn
This is a collaborative post I was compensated for my time.