Beyblade Burst Epic Rivals Battle Set Review: Monkey is getting to the age where we are having more playdates and friends round. Because of this Ive been looking for toys which he can play with his friends. But are not your traditional board game. Not that there is anything wrong with that its more than I wan something which doesn't need intervention from me. Inevitably board games need that. So when we were offered to review Beyblade Burst Epic Rivals Battle Set, I said yes please for this reason. What I didn't realise is that this is so much more than a game between friends. Theres actually a whole collectors universe out there of different Beyblade Bursts to collect.
If like me you are coming across these for the first time then let me just explain what a Beyblade burst actually is. Beyblade bursts are dynamic tops originally inspired by the traditional Japanese battling tops called 'Bel Gorma". The third generation Beyblade Burst tops, like the ones included in this game are made up of three parts which the player needs to put together. This allows you to mix and match the three different parts to create your own Beyblade Bursts to compete in battles. And the reason they are called bursts is because when they collide they burst apart.
There are four different Beyblade Burst tops – Attack, Stamina, Defense and Balance. Each is made up of three parts, an energy layer, a forge disk and a performance tip. The Beyblade Burst Epic Rivals Battle Set includes everything you need to start spinning and battling. It comes with two Beyblades, two launchers and a Beystadium.
Although aimed at age eight plus, Monkey could not wait to get his hands on it. The only assembly needed is to put the Beyblade Bursts together. As a first timer I found this a little fiddly. But I am sure you can get the hang of it pretty quickly. They slot together and its just a case of lining everything up. To launch the Beyblades you use a rip cord, which feeds into a little box the spinner clips into. Initially Monkey struggled to get the spinner to attach to the box, but after a couple of attempts he got the hang of it better than I did. He also learnt pretty quickly the faster you pull the cord the faster your Beyblade would spin. We both had the most success with the red one.
The yellow Beystadium is approximately 40cm square and has some holes in the corners. If you fall into these or your opponent pushes you in then its game over. We found that the spinners could knock into each other a couple of times before they stopped working. Maybe we are not spinning them quick enough but we didn't have any battles where the Beyblades actually burst apart.
Things I like:
Its collectable so you can add to the fun by buying other Beyblades and interchanging the pieces. The starter sets cost £12.49 so a good Birthday or Christmas gift for friends. Its also possible to buy a different stadium too which will alter the game
As there are so many possibilities the entertainment value is high and Monkey is unlikely to bore quickly
There are no batteries required and minimal set up time which means it will make a great toy for Christmas morning. Especially as Hubby seems to love it as much as Monkey. So a good toy for young and old alike.
Hasbro have a webpage dedicated to Beyblade fans which allows you to keep up to date with product launches, hints and tips, videos and you can also download the Beyblade app.
The only thing to note is the fact that the yellow Beystadium is on the flimsy side not that this matters for the game as such but it doesn't make it more vulnerable to being stepped on etc. Monkey really enjoys playing with the BeyBlade Bursts and although deigned to play with a friend he still gets enjoyment out of it when playing alone. I can see some of the other Beyblades making it onto his Christmas this year. The Beyblade Burst Epic Rivals Battle Set has an RRP £39.99 and can be found at all good toy retailers and online stores such as Amazon.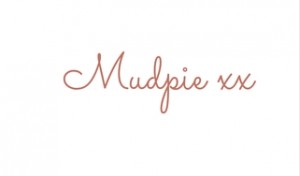 If you've liked this post please follow me on my social media channels:
Mudpie Fridays: Twitter | Instagram | Facebook | Pinterest | LinkedIn
We were given a Beyblade Burst Epic Rivals Battle Set to enable us to write this review. All words and opinions are my own.