'You are the bows from which your children as living arrows are sent forth"
Kahlil Gibran
October is going to be a busy month for us, last weekend saw us go on an adventure to Somerset, Cheddar Gorge. I had literally no idea that such scenery existing in the UK. It was stunning and I will be writing about it soon. While we were there we also made to make it to Weston Super Mare. When we arrived the tide was out and the beaches seemed to stretch for miles. I know it has a reputation a a holiday destination and I can see why based on the beach alone. We have also made a mental note to visit again in the Summer months.
Despite the weather being very Autumnal and reasonably windy we decided to explore the beach. Although Kipper was more interested in going up and down the steps that lead onto the beach than he was in the sand. I did manage to catch this one though when two dogs came to say hello. Kipper is a big fan of doggies. He was less a fan of the wind though and pulled his classic Im not impressed face screwing up his nose and snorting through it!
We also walked across the path at the end of affinity pool which was very windy. Monkey thought it was great fun because there was water on the path that if you kicked it the wind below it back on you.  He spent ages trying to actually kick the water away from himself only to end up getting soaked! On the other side he wanted to hunt for 'gem stones' and glass a tradition we started when we went to
France
earlier on in the year. When he says gem stones what he really means is pretty looking tumbled stones from the sea. He would spend ages looking for them if he could.
We only spent about an hour on the beach in total before getting something to eat, but it was an ideal way to tire the kids out so they slept well in our shared hotel room – bonus!
Have a good week everyone x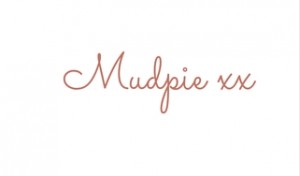 If you've liked this post please follow me on my social media channels:
Mudpie Fridays: YouTube | Twitter | Instagram | Facebook | Pinterest | LinkedIn
Linking up to #LivingArrows