Review Mum Made: When I was pregnant with both boys my nesting manifested itself in making them things, some felt slippers, a light shade, special frames and pictures. I am naturally crafty but I also wanted something that I could put in a keepsake  box for them. Little love tokens. So when I found out that Mum Made have developed a range of four craft boxes for new mums and for mums to be I could really relate to it.
They have four options in total, a mobile, a name garland, a nightlight and a photo montage. I opted to try out the nightlight as I could imagine it hanging beautifully in Kippers nursery. The craft kit came beautifully packaged in a turquoise box which fitted through the letterbox. Which is already a big plus in my book at it means that I do not have to run to the post office to pick something up. Plus it won't get left out in the rain and ruined.
Things I love:
The instructions are very straightforward and easy to follow, in clear coloured pictures and are really pretty. Theres a little tutorial in the beginning which shows you how to do back stitch, so even if you are a beginner sewer you would be able to pick up the kit and make the night light.
The materials include in my kit were very high quality. There was a little note included which told me what else I needed, all I had to add was scissors, a pencil, a ruler and tape.
The colour scheme is neutral and would fit beautifully in all nurseries
It only took me one evening to make the nightlight. It was long enough to give me a break and to focus on some me time. But not too long that I felt like it was taking me away from something else that needed doing. Its a difficult balance to strike and Mum Made have managed it well.
I am really pleased with my nightlight and can't wait to hang it in Kipper's nursery, I would never have thought it would be so easy to make. All the Mum Made kits are priced at £19.90 including postage and can be purchased on their website. Mum Made have very kindly given my readers the chance to win the kit of their choice by entering the giveaway below via the gleam application. Please note the T&Cs:
Competition is open to residents of the UK aged 18
There is no cash alternative offered
The winner will be drawn at random and will receive their choice of craft kit from the Mum Made website – subject to availability
The giveaway will close on the 5th November at midnight, the winner will be notified through Twitter
The Winner will be asked to provide an email address and full postal address
I have some other giveaways running at the moment so please check them out in the Blog Giveaways Page above.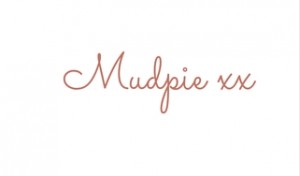 If you've liked this post please follow me on my social media channels:
Mudpie Fridays: Twitter | Instagram | Facebook | Pinterest | LinkedIn
I was sent the night light Mum Made craft kit for the purpose of this review all words and opinions are my own.