I wrote about Monkey's reading habits the other day in my Reading Eggs post how he likes reading but struggles with his school books. I know he likes reading as he will read things when we are out and about without promoting. But reading books each night after school is a real challenge! I should probably rephrase it to that he likes to read but on his terms! Unfortunately it doesn't work like that as we need to read each night and mark in his reading log.
When Monkey started school last year I was introduced to the idea of different coloured books. As you work through the colours the stories become more complex and the words smaller in size but longer. He started on lilac books which had no words but he would tell a story of his own to match the pictures. Over the course of last year he progressed from lilac to blue books going through four levels. Then he stagnated a bit and we have been on blue books for a while.
About two weeks ago he came home from school and announced he wanted to move up a level to Green books. I am not sure what prompted this, the idea is that generally the children are not encouraged to share where they are. Although I know there is a little bit of competition between them which I think is probably what drove the announcement. I decided to capitalise on it by offering a new book – How the Weather Works once he got through to the next level. He has a real interest in the weather and asks a lot of questions about it. So I knew it would be a motivator.
A week later I was going through his book bag and his log had a green sticker on it. I asked Monkey if he had something to tell me and the look on his face was priceless – pure pride that he had gone up a level. Its a face I want to remember, one I don't see that often since starting school. Instead we tend to get a lot of I'm not good enough, or thats my fault when it fact its normally the complete opposite. Regardless of how many times we try to reinforce that its not. I am hoping thats just a phase. Of course we ordered the book straight away….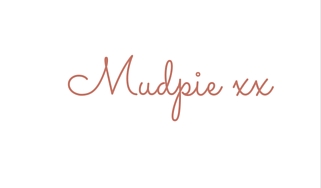 If you've liked this post please follow me on my social media channels:
Mudpie Fridays: Twitter | Instagram | Facebook | Pinterest | LinkedIn
This post contains an affiliate link. Linking up with Ordinary Moments