I am a little obsessed with recording memories of the boys and our lives. I tend to hoard keepsakes and I have lost count of the number of photos which I have taken over the last five years. I think theres around 20,000 on my laptop currently! Which when I come to think about it seems a bit strange. You see I keep a lot of paperwork for the boys, baby journals, birthday books and questionnaires, nursery diaries, school assembly pamphlets, pictures and drawings. But I never seem to print any of the pictures. The odd photo may make it into a frame, but other than that I never look at photo of the boys. I had forgotten all about this one of Monkey covered in black paint. He looks so young. I love this photo, yet I had forgotten all about it.
When I looked back over the 20,000 photos on my MAC there are a lot of pictures of both boys that I have forgotten about. Theres also a lot of rubbish ones – which are at the wrong angles or  a little fuzzy. I don't have time to search through all the out takes, through the different date or location files. I am constantly juggling family and work as it is, so accessing memories for me needs to be easy. Which is where Optimalprint comes in. They have developed a quick and easy photo flipbook which you can create on your phone.
Its possible to import the photos directly from your social medial accounts and since I am such a fan of Instagram this really appeals to me. I love my Instagram feed and spend a lot time making sure the photos I share are as beautiful as they can be. But again I never print them. Creating a Flipbook can be done in a matter of minutes. By selecting the photos you want to upload, adding a title and choosing a cover before proceeding to payment. The photos are automatically put into the book in date order and there is the option to swap them around if you would like. Designed in a 20cm x 20cm format they are perfect for Instagram and square photos. I decided to use the photos I took while we were in Tuscany to create our book. It was a special holiday for us and we made so many memories. Having them in photo book format not only will allow me to remember these special moments but also share them with family.
Once my Flipbook was completed I was able to log into my account from my mobile and view it electronically. Not only that but I can send it on to  friends and family so that they can view it and order their own copies if they would like. Printed in the UK, Optimalprint promise to get your book to your door within seven days and this promise extends to the EU and Norway too.
I was really pleased with my Flipbook when it turned up the quality was second to none, it took me a little by surprise considering the price. I really wasn't expecting to love it as much as I do. The colours are amazing and look exactly like my photos do on screen. There is no misprinting and the definition on the photos is really sharp. The cover is substantial and the paper is thick. I can really imagine a series of these on my book shelves one for every month of the year.
In my mind is how creating a photo book should be, with no concerns about designing layouts or lining up photos to make it all just so. Its a far cry from when I spent hours compiling a photo book of our honeymoon pre kids and pre juggling act. Its should be a quick process something I can do in front of the TV or while I am on social media. Ater all the most important thing is that it takes the photos off my laptop and phone and put them into paper format. Helping me store those memories of the kids in my memory bank for when I am old and grey and need the photos to remind me of all our happy times.
Optimalprint Flipbooks are available to order on line through their website, a 60 page books starts at just £24 which is amazing value when you consider the ease and the quality. Optimalprint are offering my readers as 50% discount up to the 31st of October so why not try them out for yourself and use Mudpie50 at checkout. I can see me making another one of our half term adventures.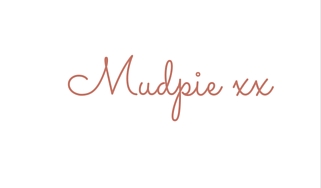 If you've liked this post please follow me on my social media channels:
Mudpie Fridays: Twitter | Instagram | Facebook | Pinterest | LinkedIn
This is a sponsored post I was paid for my time.