I am so looking forward to the weekend ahead, now Monkey is at school I really try to make the most of our time together during the holidays. Ive taken this week off and we have some adventures planned, including a PJ Masks Party, using our Melin Passes, a night at a hotel in London and then a rather exciting glamping experience. Hubby is also off so its a chance for good quality family time regardless of the dark mornings and Autumnal weather.
However Kipper is still a little unreliable in the sleeping department and he has some nasty teeth cutting which means he's struggling even more at night time.  Quite often I am up in the early hours and when I can't get him to settle he will come into us. I know its a bad habit but they are only little once and at least it means some sleep, even if it is broken. So when you couple this with a week packed full of adventure it can leave me a bit lacking in the energy department.
Knowing that I want to make the most of the holidays, I have been taking Berocca in with my breakfast. It makes me feel much more energised in the mornings, ready to face the day and get the most out of those precious hours. Regardless of whether we are out adventuring or having a day at home building dens and painting. True to its claims its making me feel like me but on a really good day! Thats because Berocca is packed full of 8 B vitamins including B1 and B2 which work with my body to release its natural energy. Each fizzy tablet is also brimming with B5 which is scientifically proven to support my mental performance. As well as B12 which is helps to combat tiredness and fatigue.
By taking Berocca in the mornings I have also found that it stops me reaching for that sugar fix mid morning. That tends to be my cruch as I am not a caffeine person and normally need a boost to get me through to lunchtime. I have really noticed that I don't need it since including Berocca in my morning routine. Its just a small change but its made a big difference to how I face the days. I know I will  have enough energy to deal with whatever adventures may lead ahead for us this half term. Its definitely become one of my new habits and one that I intend on keeping past this next week of adventures.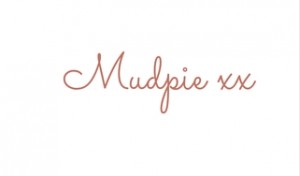 If you've liked this post please follow me on my social media channels:
Mudpie Fridays: YouTube | Twitter | Instagram | Facebook | Pinterest | LinkedIn
This is a collaborative post I was paid for my time