Wookey Hole Review: When we were visiting Cheddar Gorge with Land Rover we also decided to stop by Wookey Hole since I had heard so many good things about the attraction. Its also possible to stay on the resort, Monkey was most impressed when we walked past the hotel and saw the giant witches hat at the end of the building.
The lady that met us at reception was very helpful directing us straight to the caves. Its not possible to take a buggy into the caves so we left it in the entrance area. Because you enter the caves at one point and exit them at another its not possible to take the buggy up to the entrance. We had the carrier with us so it wasn't a problem. Its probably a fifteen minute walk from the entrance to the caves so worth bearing in mind with little ones.
Its not possible to go around the caves on your own, only with a guide. Our guide was very good and we found the tour extremely informative. Monkey was just so excited all the way round and since he has now decided he wants to go cave diving. So when we went into one of the chambers and saw the pools it really struck a cord with him. Compared to other caves we have been too there was much more of a story with these ones which helped to hold his interest. The size of some of the chambers is really awe inspiring. One area in particular you walk along platforms and man made pathways with the cavern below you.
They were setting up for Halloween when we visited but that didn't take away from the natural beauty. When we exited both Hubby and I agreed that it was probably the best set of caves we have visited yet. Although I there was a particularly low part at one stage which was a little difficult to navigate with the carrier. I also probably wouldn't want to take a child much younger than Monkey in as although there is plenty of lighting it can be a little uneven under foot. Although this is to be expected!
When you exit the caves you need to walk all the way back through the park back to the entrance to get the buggy. This isn't ideal because Monkey wanted to stop at each part whereas we wanted to get back to put a rather heavy toddler back in his buggy. Once we had located the buggy we then headed back into the park to try out some of the other things it had to offer. There is so much to do and as we only had a few ours we had to make our choices carefully.
Monkey is a big fan of the penny arcades so we headed to these first and to be honest he would have happily spent the rest of the afternoon in there. They operate on the old big pennies which he thought was brilliant in its own right. There are some change machines and also a little kiosk where you could buy the pennies it cost £1 for 10. Monkey had a whale of a time playing on them. The good thing was that there was a also a hall of mirrors right next door so this meant that Kipper could let of some steam too.
It was hilarious watching him run around and I almost lost him once or twice. He found the whole experience really entertaining. From the mirror maze we went onto to look at the soft play area. There was plenty of seating, Monkey was in his element and would have happily played in there all day. Its good that so many of the activities are inside as it means that if the weather was misbehaving like it was when we visited that you can essentially stay inside for most of the day. The soft play is a good size, deceptively large with plenty of tables for the parents. Right next door to the soft play is the theatre where the circus is. Monkey decided he wanted to try crazy golf over watching the circus.
So we took the opportunity to head outside while the weather lasted. You pick up balls and sticks from the entrance but it is just across the little road. Its quite a good size considering it is only nine holes and has a great pirate theme throughout. The holes are challenging but not too challenging that Monkey got bored going round, in fact he and I ended up drawing (wink wink nudge nudge).
We had a great time at Wookey Hole, the caves are by far the highlight of the trip. I would definitely visit them if you are ever local. There is loads to keep the kids entertained both inside and out. I would love to see if the hotel is as themed as the park as I can imagine that being amazing. Have you ever visited Wookey Hole I would love to hear about your experiences below.
Things you need to know:
Address: Wookey Hole is 2 miles from the beautiful medieval city of wells, and 20 miles from Bath (A39), Bristol (A37) and Weston Super Mare (A371). Postcode for SatNav users: BA5 1BA
Ticket Prices: You save 20% by booking online – adults £19.00 on the gate or £15.20 online, children (3-14 years) £15.00 / £12.00. Under 3s are free, seniors are £17.00/13.60. They also offer concessionary rates for registered disabled people and their registered carer.
Open times vary depending on the time of the year –

Summertime: (Apr-Oct Inc): 10am (first tour) – 5pm (Last Cave Tour)
Wintertime: (Nov-Mar Inc): 10am (first tour) – 4pm (Last Cave Tour)
Closed Christmas Day and Boxing Day.
Only open weekends and school holidays during December and January.
Only open weekends at the beginning of February until the Feb Half Term (Somerset dates). Open daily from the 11th of Feb 2017

Its worth checking out their whats on page on the website for details of their events – Wookey Hole Events.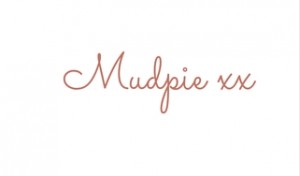 If you've liked this post please follow me on my social media channels:
Mudpie Fridays: YouTube | Twitter | Instagram | Facebook | Pinterest | LinkedIn
We were given entrance in order to be able to write this post, all words and opinions are my own.