Easy Halloween Baking: With Halloween fast approaching I thought it would be fun to try out a new recipe courtesy of Lyle's Golden Syrup. I have fond memories of the syrup from when I use to bake with my mum as little girl, especially around this time of year. Im not alone, Lyle's Golden Syrup is the nations favourite kitchen cupboard staple, guaranteed to make your kitchen sticky but your food taste great. They are also a proud sponsor of The Great British Bake Off.
Monkey was very excited about the prospect of making some eye balls! He loves baking and cooking and will spend hours in the kitchen given half the chance.
Makes: 32
Preparation time: 1 hour
Ingredients:
1 x 490g Madeira cake, crusts cut off
6 tbsp Lyle's Strawberry Squeezy Syrup
600g white ready-to-roll icing
A little icing sugar
Green, blue and red food colouring
Lyle's Strawberry Squeezy Syrup, for drizzling
How to make this recipe:
Step One: Break the Madeira cake into chunks and put them into a food processor to process into crumbs. Add 6 tablespoons of Lyle's Strawberry Squeezy Syrup and process for a few more seconds.
Step Two: Tip the mixture into a bowl and work it with your hands until it sticks together. Form into 32 neat balls, rolling them in the palms of your hands. Set aside.
Step Three: Roll out 500g of the ready-to-roll icing very thinly on a surface dusted with icing sugar. Use an 8.5cm plain cutter to cut out circles, re-rolling the icing as needed. Cover the cake balls with the icing, snipping off the excess to form neat balls.
Step Four: Colour half the remaining icing blue with 2-3 drops of blue food colouring, and the rest with 2-3 drops of green food colouring. Roll out thinly and cut out 32 small circles to form the irises. Mix the blue and green trimmings together with 1-2 drops of red food colouring. Roll out thinly and cut out tiny circles for the pupils of the eyes. Position the irises and pupils on the white cake balls, fixing them in place by brushing them with a little water.
Step Five: Paint undiluted red food colouring onto the 'eyeballs' with a fine brush to represent the 'veins'.
Step Six: Put the finished eyeballs into mini muffin cases, pinching the opposite sides of the paper cases, so that they look like the eye sockets. Just before serving, drizzle a little Lyle's Strawberry Squeezy Syrup into the corners of the eyes.
Cook's tip: Keep in an airtight container in a cool place for up to 3 weeks.
Monkey loves his bloodshot eye balls! As you can see he was very proud of the finished article. You can find this recipe and others involving Lyle's Golden Syrup on their website. They have some great inspiration for the Spooky Season!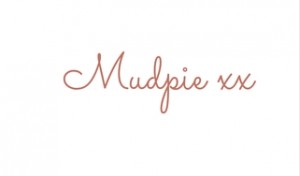 If you've liked this post please follow me on my social media channels:
Mudpie Fridays: Twitter | Instagram | Facebook | Pinterest | LinkedIn
This is a collaborative post, I was compensated for my time.