Oregon Scientific AR Day & Night Globe Review: Monkey has a real interest in maps ever since we got one of the UK which we stick pins in very time we visit somewhere new. Yet until now I haven't introduced him to the concept of a globe. He knows the world is round but he's not had the chance to play with a globe before now. That is until we were sent the Oregon Scientific AR Day & Night Globe.
I am not sure who was more excited about its arrival me or him! Ive always secretly wanted a globe since I was tiny. The globe comes fully assembled with little packaging. On the bottom of the stand there is an on/off switch. It does not have a power cable instead it is operated by battery power or can be charged by a USB cable. One thing to be aware of and is my only tiny gripe is that it doesn't come with the three AAA batteries or a USB lead. I think its a great idea that it can be charged by a USB cable so it is a bit of a disappointment that there was not one included in the box.
The globe is the perfect size for those just starting to take an interest in geography. The printing is clear and the colours are bright and inviting. Monkey enjoyed spinning it around initially talking about the places we had visited. But it wasn't long until we were downloading the accompanying app. Which you can get free in the App Store. We put it onto an iPad but I think in hindsight it maybe easier to use on a  phone.  Monkey struggled to hold the iPad and click the app at the same time so a phone would be better for little hands.
The app allows you to 'unlock augmented reality content, all Monkey needs to do is select the options he would like and run the iPad across the globe. There are four to choose from – dinosaurs, animals, climate and landmarks. No surprise that dinosaurs were Monkey's favourite choice. Once you have a dinosaur, on the globe if you tap it then app will tell you all about the dinosaur and its location. Monkey was mesmerised! Exploring the app further revealed that there is also a quiz, challenges and flag games. There are over 400 pieces of information contained within the app. The Oregon Scientific AR Day & Night Globe is far from a normal globe.
We've not mastered it yet and I think thats because we were using the iPad but its also possible to take a photo of the dinosaur or animal and then transpose them onto another surface. Monkey thought it was great that he could hold a dinosaur in his hand!
My favourite part of the globe is the fact that you can also see 88 constellation by night! It acts a super cool night light at bedtime. Monkey loves looking at the stars so its nice to be able to see the constellations in picture form. Rather than just pin pricks in the sky. We have started to point them out to him too, which is expanding his knowledge further.
The Oregon Scientific AR Day & Night Globe is suitable for children ages 5 with an RRP of £39.99, although available with Amazon for £29.99. Monkey has really enjoyed playing with the Oregon Scientific AR Day & Night Globe and I know we are going to get a lot more use out of it going forward. I can really see it supporting his learning at school as he gets older. It would make a great Christmas present as its the gift that keeps giving and has real longevity plus the practical side of a lamp.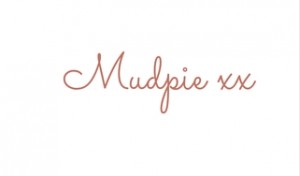 If you've liked this post please follow me on my social media channels:
Mudpie Fridays: Twitter | Instagram | Facebook | Pinterest |LinkedIn
We were given a Oregon Scientific AR Day & Night Globe for the purpose of this review all words and opinions are my own.