We have had a very busy half term, which is just the way Monkey likes it. Running from one adventure to another. Which its why it is so important to set him up for the day ahead. Especially this time of year as the days are getting shorter and colder. Not that it stops us. Yet getting time in the sun can be a little bit of a challenge. For this reason the Department of Health experts now recommend that during autumn and winter everyone should consider taking a daily supplement containing 10 micrograms of Vitamin D to protect bone and muscle health.
For that reason I have started to give Monkey new Bassetts Vitamins 3-6 Multivitamins + Vitamin D & Calcium. These chewy little vitamins in a peach and apricot flavour have been a huge hit with Monkey. Theres no argument when it comes to getting him to take them in the mornings, which is refreshing! Once he's had his vitamins it means we can focus on the days ahead of us. Like our recent Adventure to London.
It started with an early morning train ride into London which meant one thing. Breakfast on the train which in Monkey's eyes is an adventure in its self. Once we arrived in London it was a quick dash over to a Halloween Party being held by no other than the PJ Masks. This involved a lot of jumping around to music, arts and crafts and general hilarity. Perfect for a super active five year old like Monkey. Once the party was over and wanting to spend some time outside we decided to walk to the hotel we were staying in that evening. It meant fresh air and also theres something nice about seeing the London sights when they are not on your normal daily commute.
Our walk took us through Trafalgar Square and across the Golden Jubilee Bridge. Monkey was most impressed when he saw the London Eye and referred to it as 'Big Wheel'. We stood for a while pointing out all the sights and watching the boats going up and down the Thames. Reminding him of the time we took a trip on the Thames with Duck Tours. It was such a shame that Big Ben was covered in scaffolding although that became quite a talking point.
He was really interested in everything around him and as he gets older I hope we will be able to do it more often. Once we had checked into our hotel and grabbed a bite to eat we headed back out. Having brought Merlin passes in February last year and wanting to make the most of them while we were in London. I had already pre booked a time slot to visit Shrek Adventures. When Monkey realised where we were going in, he was both very very excited and also a tiny bit nervous.
We weren't really sure what expect either and unfortunately once inside we weren't able to take photos. The adventure begins by going on a 4D bus tour to Far Far Away Land, where Donkey lands the bus on top of a witch. From this point you are basically immersed in a series of difference scenes and characters trying escape the witches of Far Far Away. Monkey was enthralled all the way through, even when it went pitch black and couldn't wait to meet the big man at the end.
After we headed back to the hotel for dinner. It had been a really busy day for both the boys and it wasn't long before they (and we) were in bed.
Having their own adjoining room really worked for them both and they both slept really well, which also meant we did! Of course we started the day right with Monkey having his vitamins at breakfast time.
Vitamin D and Calcium are important for his development as they each help to support healthy muscle function, healthy teeth and healthy bones. Because he would normally get this from sunlight in the Spring and Summer in the Autumn and Winter months the Department of Health now recommends that everyone should consider taking a daily supplement containing 10 micrograms of Vitamin D. His Bassetts 3-6 Multivitamins +Vitamin D & Calcium help to ensure that Monkey meets this level. Not only that but they are made with natural flavours and colours and don't include any added sugar. At £5.50 for 30 pastilles it seems a small price to pay.
Well rested and refuelled the next day we visited the London Sea Life Centre. Bassetts Vitamins has helped us to embrace and celebrate our fun moments as a family of four – never a dull moment – #NoDullDays. If you would like to see what we got up to on our little London Adventure including our trip to the Sea Life Centre then I've made a short video about it below:
Our friends at Bassetts Vitamins have also created a fab code that you can use to get £2 off one pack of NEW Bassetts 3-6 Yrs Multivitamins Peach & Apricot + Calcium 30s at Boots.com! All you need to do is sign in as normal, apply the code BASSMVS2 at the checkout and embrace #NoDullDays! You can only use the code once per transaction, and the code can only be redeemed on the first 5,000 valid claims until 23:59 on 12th November. *Subject to Boots T&Cs. 
This is a collaborative post, I was compensated for my time.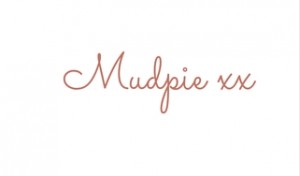 If you've liked this post please follow me on my social media channels:
Mudpie Fridays: Twitter | Instagram | Facebook | Pinterest |LinkedIn