Gift Guide for an 18 Month Old: So now Halloween is officially over and done with for the year my thoughts have turned towards Christmas. I have put together a little list of things for the special 18 month / 2 year old in your life. Not only are there some great products and toys but I am giving one lucky reader the chance to win all the items mentioned in this guide!
ErgoPouch Sleep Suit:
ErgoPouch is the no.1 Australian sleeping sack brand and is renowned for the design and manufacture of high quality baby swaddles, sleeping bags and sleep suits made from skin-friendly natural breathable fibres. This is really important for us because of Monkey's delicate skin and eczema problems.. The ergocoon had been acknowledged as 'hip-healthy' by the International Hip Dysplasia Institute for their ergonomically designed bell shaped bottom, which provides extra leg room for healthy hips. ErgoPouch  products actually create a mirco-climate for babies and little people so they don't sweat! If you would like to find out more you can read our full review here – ErgoPouch Sleep Suit. Available in beautiful designs in sizes 8-24 months and 2-4 years, with tog ratings of 1.0, 2.5 and 3.5. There will be an ErgoPouch Sleep Suit to meet to fall in love with. RRP £55.99
My First Thomas & Friends Railway Pals Destination Discovery Playset:
Little ones will love exploring some of the most popular locations on the Island of Sodor with the new Railway Pals Destination Discovery. Roll Percy over the track activation points to hear fun sounds, songs and phrases that teach letters, numbers, colours and directions. Each of the playsets nine activation points trigger over 50 unique sounds and sayings, from cheerful songs and destination-themed content, to helpful phrases that encourage children to learn.
Press Percy's light-up bumper to hear him talk and sing, or activate it by bumping him into the crossing gate. Rotate Percy on the turntable, or spin the drum on Tidmouth Sheds to see it light up. Includes Railway Pals Percy train with cargo car, 2 cargo pieces, over 40 track pieces, 9 track activation points, light-up Tidmouth Sheds, Knapford destination, McColl's Farm destination, trackside cargo bin, turntable, and a crossing gate! RRP £49.99
Leapfrog Count and Colours Band:
Count and Colours Band. Aimed at children six months plus it helps young children to identify colours and numbers. Kipper was transfixed from the moment he saw the bobbing Scout. Every time he hit one of the musical instruments he got rewarded by lights and noise. To find out more you can read our review – Count and Colours Band Review RRP £14.99
Toddlebike2:
Toddlebike2 is aimed at confident walkers that can mount and dismount without falling over. You will know your child best and so when to introduce Toddlebike2 to them but as a guide somewhere between 12-18 months. Kipper has been playing with it in doors for a couple of months now. I wanted to let him get use to it on his own. He's been pushing it around the kitchen, sitting on it, getting off, picking it up – he can pick it up as it is so light it weighs less than 1kg which is three times lighter than most balance bikes and scotters. Kipper loves it, to find out more you can read our review – Toddlebike12 Review RRP £23.95
aden + anais Dream Blanket:
When I first had Monkey I discovered aden + anais and fell in love with their products straight away. They are still my go to for gifts for new parents and on occasion I treat the boys (and myself if I'm honest!) to something from their collection. Not only do their items look lovely but they wash fantastically well too. aden + Anais Dream Blankets make wonderful gifts, made from 100% cotton muslin, the four layers are completely breathable. They come pre washed so can be used straight away and there is a wide selection of designs including a large number of neutral ones. Some of which are very grown up and would not look out of place in an interior design magazine, such as the Metallic Gold Deco Dandelion design. Which is a lovely deep navy blue, making the gold dandelion pattern really stand out.  Reversible, both sides of the blanket have a pattern on with the underside having gold dots. They are perfect for snuggling under (1.2m squared) for any toddler. RRP £44.95-£58.00
Bobux Soft Soled Shoes:
The first shoes Bobux ever designed were soft soled shoes for the founders daughter. Now they are all about teaming healthy foot development with good design that us mums will love. They have a wide range of shoes from soft soled ones, to first walkers to trainers, sandals and shoes for Monkey's age and beyond. We are big fans in the Mudpie Fridays house so I was really please that they have kindly offered my readers a chance to win a pair of their newly launched soft sole shoes. There are patent styles, along with some cosy merino wool lined booties which are great for the winter months.  Plus a mix of 'mini styles' which are similar to their older range but in soft soles and include a range of character soft soles unicorn, giraffe, tiger, lion, fox and cat styles. They are available in size small to XL and prices  range from £20-£27
Find me a Gift Personalised Book – My Book of Nursery Rhymes
I always like to give books as a gift as they tend not to date. Being able to personalise one makes it even more special. The book contains 23 classic nursery rhymes including Humpty Dumpty, Hey Diddle Diddle, Jack & Jill, Twinkle Twinkle Little Star and many more. Available as a Hardback or Softback book, you can personalise the book with a child's name, which will then be cleverly embedded throughout the book within the illustrations. To make this wonderful children's gift complete you can even add your own special message on the inside front cover. I found that the delivery by Find Me A Gift was really quick despite the book being personalised. They also offer a wide range of other personalised and non personalised gifts for both children and adults alike. RRP £20.99
Peli Bath Tub Play Pouch from Dreambaby®:
Its really handy for all is bath toys and the fact that its adjustable to fit most baths means it a must in keeping everything in one place. Although Kipper finds it much more like a toy itself happily filling it up and then emptying it again. Peli Bath Tub Play Pouch from Dreambaby has a RRP of £15.00
Festive Essentials from Nutmeg:
You can not beat some festive clothing when it comes to gifts and Nutmeg Clothing have some great options. Nutmeg's childrenswear is created with 'thoughtful details' in mind to ensure durability and comfort and also comes with a 200-day 'no quibbles' guarantee, assuring parents of the quality of Nutmeg's clothing. Nutmeg now has a presence in all Morrisons stores. They have also launched a women's collection which is now available in ninety of their stores. Reindeer Hat Newborn – 24 months RRP £4.50, Popover Bibs £3 for a pack of three.
Tommee Tippee Insulated Straw Beaker:
I don't know about you but we seem to go through a fair few beakers in our house. Which is why a good beaker is always a welcomed gift. The Insulated Straw Beaker from Tommee Tippee is a great addition. The insulated nature of the beaker means that it will keep drinks cool. The straw is made from soft silicone which is easy to drink from and soft on baby's gums. Thats so important as Kipper's currently teething poor thing. The star flips down between drinks which will keep it clean and minimise spills. Aimed at 12 months plus, the beaker comes in three different colours and has an RRP of £4.99.
In The Night Garden Soft Toy:
Extend imagination beyond the screen with these lovely soft toys Igglepiggle and Ups Daisy from In the Night Garden. Supper soft and cuddly with embroidered features they are perfect cuddle companions for tiny hands. Include crinkle in hands and feet and a rate or a squeaker when you squeeze their bodies. With a RRP of £9.99 you can buy these and other In the Night Garden toys from Very.co.uk.
If you would like the opportunity to win the items included in this gift guide which are worth almost £300 then please enter via the gleam application below. For a full list please see the T&Cs below. Good luck!
18m Gift Guide Contents worth almost £300

Competition is open to residents of the UK aged 18 and over
There is no cash alternative offered
The winner will be drawn at random and will receive:

ErgoPouch Sleep Suit – in their choice of design and size subject to availability
Toddlebike2 – in their choice of colour
Tommee Tippee Insulated Straw Beaker – in their choice of colour
Find me a Gift personalised nursery rhyme book
aden + anais Dream Blanket – in their choice of design
Leapfrog Count & Colours Band
Upsy Daisy In the Night Garden Soft Toy (please note the Igglepiggle will not be included and is for illustrative purposes only)
My First Thomas & Friends Railway Pals Destination Discovery Playset
Nutmeg clothing reindeer hat size 12-18 months and pack of three popover bibs
Peli Bath Tub Play Pouch from Dreambaby®
Bobux soft soled shoes – in their choice of design and size subject to availability

The giveaway will close on the 1st December at midnight, the winner will be notified through Twitter
The Winner will be asked to provide an email address and full postal address
Please note that items will arrive separately and there is not guarantee that the items will reach you before Christmas. I have some other giveaways running at the moment so please check them out in the Blog Giveaways Page above.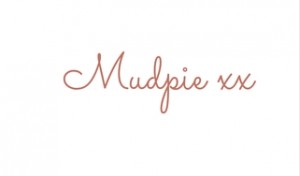 If you've liked this post please follow me on my social media channels:
Mudpie Fridays: Twitter | Instagram | Facebook | Pinterest |LinkedIn
This is a collaborative post