Hot Wheels Track Builder Stunt Bridge Kit Review: We have not tried out Hot Wheels before so Monkey was extra keen to get started. Especially as he's developing a love for cars at the moment. The Hot Wheels Track Builder Stunt Bridge Kit is aimed at children aged 5+ and contains everything they need to release their creativity. Which is not something I would normally think of saying about a toy such as this. But the Hot Wheels Track Builder Stunt Bridge Kit has a secret. It includes lego style blocks which can be used to create unique stunts and obstacles.
So what do you get in the box? There are 50 blocks, 1 slam launcher, 1 motorised stunt bridge with tracks, 1 hot wheels vehicle, 4 mini cardboard trolls and 1 giant bridge troll.
There is a reasonable amount of assembly required out with the blocks. Thankfully Hubby was on hand and helped out which is probably just as well otherwise it may have taken a lot longer than the twenty minutes it took.  The instructions are not the easiest to follow despite being pictorial. As the kit has a motorised bridge you will need two D sized batteries which are the big ones! We had to borrow a couple out of torch.
Monkey couldn't wait to start playing with the kit he was launching the hot wheels car over the bridge before we had even finished. You need to hit the launcher quite hard to get the car to go but Monkey thought this was pretty cool. Once we set the bridge going he get even more excited by it.
Within the instruction booklet there are additional instructions at the back which show three different ways of using the blocks to make obstacles. Monkey set about making them following he step by step instructions. Some of the building was a bit fiddly and Monkey needed some help with the smaller bits. But he could do the majority of it.
This really added an extra dimension to the kit which Monkey really enjoyed and it opens up a lot of creativity. Over time I can see him creating all sorts of constructions and obstacles for this kit.
Things we love:
Monkey really enjoyed sending the car flying across the kitchen and raising the motorised bridge to see if he could get it to go higher
When assembled the kit is huge and reaches halfway across our kitchen
The inclusion of the blocks really helps with his creativity, problem solving and imagination
I really like that the packaging includes an element of fun which can be added to the kit in the form of the large troll
The bridge connects with other Hot Wheels kits which opens up possibilities to create even more dare devil tracks.
I would like to see more than one car included in the kit as Monkey would normally play with this sort of toy with a friend and I can imagine lots of arguments over whose turn it is. Especially with the price being £49.99. That saying any matchbox car could be used with the kit. Monkey is already planning ways to set up obstacles to hit with flying cars so I know we will have a lot of fun with this in the coming weeks. The Hot Wheels Track Builder Stunt Bridge Kit is available to purchase online with Amazon.
If you would like to try one out for yourself the lovely people at Mattel have offered one of my readers the chance to win one for themselves. To enter please use the gleam application below and please note the T&Cs.
Hot Wheels Track Builder Stunt Bridge Kit

Competition is open to residents of the UK aged 18
There is no cash alternative offered
The winner will be drawn at random and will receive a Hot Wheels Track Builder Stunt Bridge Kit
The giveaway will close on the 3rd December at midnight, the winner will be notified through Twitter
The Winner will be asked to provide an email address and full postal address
I have some other giveaways running at the moment so please check them out in the Blog Giveaways Page above.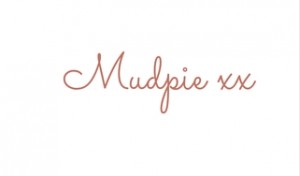 If you've liked this post please follow me on my social media channels:
Mudpie Fridays: Twitter | Instagram | Facebook | Pinterest |LinkedIn
We were given a Hot Wheels Track Builder Stunt Bridge Kit for the purpose of this review, all words and opinions are my own. Please note this page also includes an Amazon affiliate link.